This Hiwap registration tutorial will walk you through step by step how you can join the Health is Wealth Affiliate Program and also how to upgrade your account and start making money.
But before then I have 2 Special Bonuses for you that will help you make a lot of money on Hiwap if you signup using my referral link in this post.
BONUS #1: Referrals Hacker Pro – Worth N20,000
(In this Bonus eBook, I share with you My hot strategies you can use to get lots of referrals in any online income program you join, it contains some strategies I have used to make over ?742,000 on the NNU Affiliate Program, Over ?150,000+ on wakanda.ng referral program and lots of other income programs, all free strategies)
BONUS #2: Health & Wellness Articles Writer worthN15,000
(This bonus eBook will make sure you earn N1,000 Per article you write on H.I.W.A.P successfully)
(In this eBook, I revealed what I haven't showed anyone before, containing how you can easily become a health and wellness articles writer using your Mobile Smart Android Phone, I reveal the necessary tools you need, The Lazy method for getting health topics to write about with screenshots and also step by step how to write the articles fast without any delay, and finally some recommendations on how you need to write it that will make HIWAP and anyone at all quickly accept the articles happily)
So you see?
You can't do without my bonuses because it will really help you make a lot of money on hiwap when you register and upgrade your account.
and you have to be fast about this, because when 100 people register using my referral link in this particular post, I will remove the bonuses for life.
Remember you are getting my bonuses free of charge if you register and upgrade your account with my referral link.
Now that you know the bonuses you'll be getting, let's get started on how to register a hiwap account and upgrading procedures.
Hiwap Registration Tutorial: How to Register and Upgrade your Account on Health is Wealth Affiliate Program + My Bonuses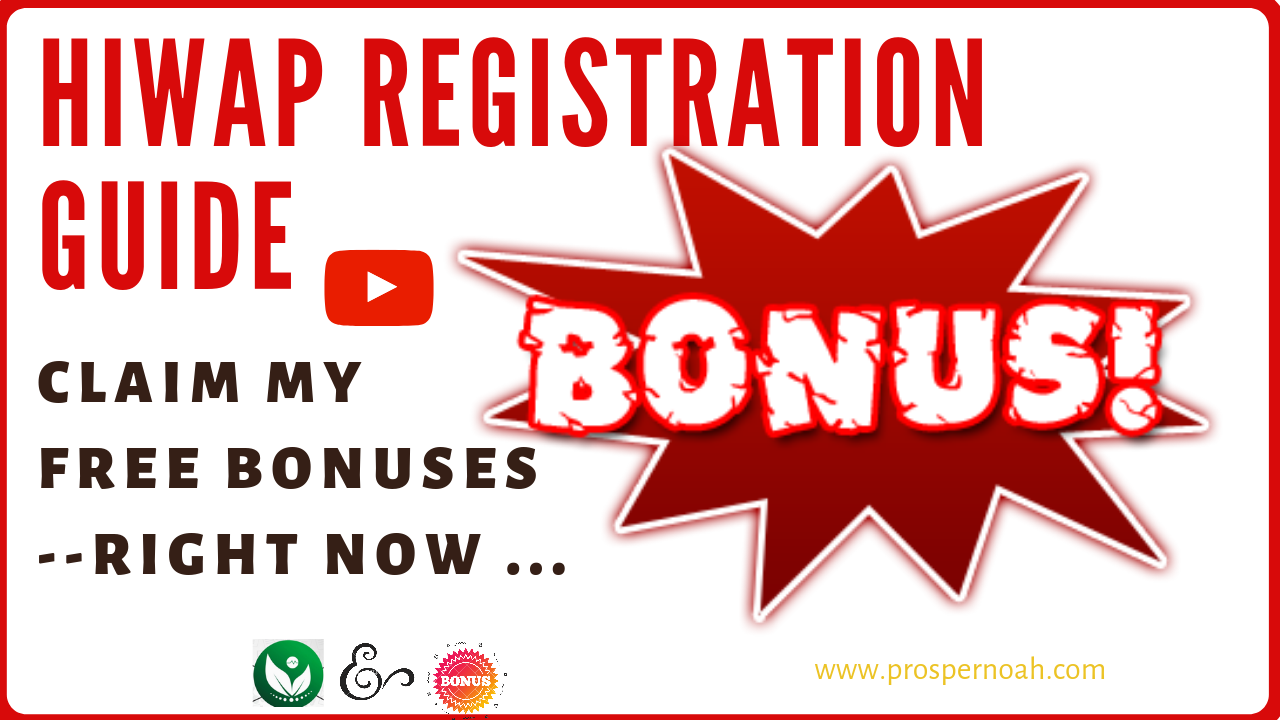 You need to follow the below steps carefully so you don't make any mistakes.
Don't skip anything, just drop whatever you are doing right now and follow the procedures carefully.
Note that in order to make money on Hiwap you need to not only register but also upgrade your account with the N2,000 fee and in order to qualify for my 2 bonuses, you need to make sure you follow the below instructions.
Step by Step to Register into Hiwap
Step 1: Click here to the registration Page.
Step 2: If you are on Android, you need to click on Menu and Click Register
Step 3: Fill in your details such as email address, phone number, etc.
Just make sure its filled correctly.
Step 4: In the field for sponsor, make sure what is there isJsp399cn
If you see another name there, make sure you remove it and put jsp399cn
That's my referral link and that is what will qualify you for getting my 2 special bonuses.
Below is a screenshot: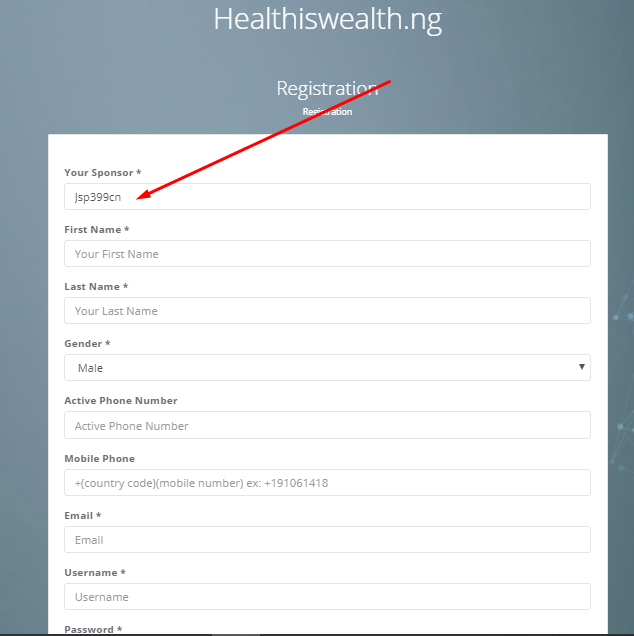 Step 5: When you are done filling the form, click on Signup and quickly go to your email and click on the verification link that will be sent to you.
Almost done.
Head on to to the next step below to upgrade your account.
How to Upgrade Hiwap Easily and Fast
Now that you have successfully registered into the health is wealth affiliate program, in other to start making money, you need to upgrade your account.
Follow below steps carefully;
Step 1: Pay to an ePin Agent
You need to make a payment of N2,000 to an Official Hiwap ePin distributor and there is a Lady you are going to pay to, her name is Uzoma.
Below is how to do it:
Make your payment of N2,000 to her account details below:
AMAECHI. C. UZOMA
0106613208
GTbANK
or
AMAECHI. C. UZOMA
3130599525
FIRST BANK
Or
AMAECHI. C. UZOMA
0106463645
DIAMOND BANK
OR
AMAECHI UZOMA
2095609216
UBA
After you have made your payment, you need to send a message toUzoma containing:
Your full name
Your Email Address
Your Username,
Phone No.
and finally, send the debit alert to 08037859257 on WhatsApp. She will send you the ePIN Immediately without any delay.
The pin is like some digits, and when she sends it to you, follow below to upgrade your account quickly.
Upgrading Procedures:
Login to your Hiwap account and click on
Finance,
Click Upgrade Membership,
Scroll down a bit and paste the pin and finally
Hit REDEEM
and Boom, your account is upgraded.
Now you can start earning money by writing articles or referring others, that's where my 2 Super bonuses come in.
and Note: Referrals is not compulsory to withdraw your earnings.
How to Claim your Bonuses from me.
If you followed the instructions carefully in this post and you have registered and also upgraded your account, then you should send me an email to prospernoah19@gmail.com letting me know.
Also make sure you include your username in the email for me to confirm that you used my referral link.
I will send the 2 bonuses to you immediately.
Then you can follow and implement what is there in the bonuses and make money from hiwap.
Just in case you need a step by step video on registration, I have prepared it for you and you can see it below:
You can either follow the text tutorial or watch the video tutorial to register and upgrade your account to start earning.
In summary, below are the bonuses you are getting from me if you register to hiwap using my referral link in this post and the instructions again.
You Signup and upgrade using this link
Send me an email to prospernoah19@gmail.com that you have registered and upgraded using my referral link
You will get the bonuses on the strategies I personally use to get many referrals in any latest income program in Nigeria for free
You will get another bonus that will allow you to successfully earn the N1,000 per article on Hiwap
That's it.
if you have any questions don't hesitate to drop them in the comment section of this post.
I hope this hiwap registration guide and my 2 special bonuses helps you.