If you are looking to learn how to get unlimited free traffic to any affiliate link then you're in the right post.
In this article today am going to show you the best traffic sources for affiliate marketing
When you're done with this, you'll no longer struggle with getting traffic.
How to Get Unlimited Free Traffic to Any Affiliate Link ( Top 6 Ways)
Create Articles On Content Sharing Sites
Use YouTube As A Means Of Traffic
Leverage the use of social media platforms
Answer questions on Quora
Create Your Own Blog
Participate in Forums
1. Create Articles On Content Sharing Sites
If you have an affiliate link, the best way to get free traffic is by creating articles.
Publish Your Articles On Medium
Write Blog Posts For Other Blogs And Websites
Content sharing sites are a great way to get free traffic if you can find a niche that's going viral.
The easiest way to find these niches is by using Google Trends.
You can find what's trending in your industry by searching for keywords related to your product or service and seeing which ones have the highest search volume over the last 6 months or so.
This will give you an idea of what content is popular right now and what people are looking for online.
To start, create a unique article that's relevant to the site you're trying to promote your affiliate link on.
The article doesn't have to be super long or filled with all of the information in the world, but it should be something that readers can use as a resource if they want more information about whatever topic you've chosen.
When writing your article, make sure it addresses any questions or concerns people may have while they're reading it ? this is what makes it so useful!
When readers finish reading your article, they'll likely be looking for more information on that same subject matter.
That's where your affiliate link comes into play!
You can create an article and submit it to article directories.
These directories are popularly known as article submission sites. There are many of them available on the web, but you need to find out which one has the best quality and most number of visitors.
The next step is to submit your article to these sites.
Most of them will accept your submission if it meets their criteria, but some may reject it due to poor content or other reasons.
Once you have submitted your articles, sit back and wait for results!
2. Use YouTube As A Means Of Traffic
The most popular video-sharing website, YouTube is a great way and place to drive traffic.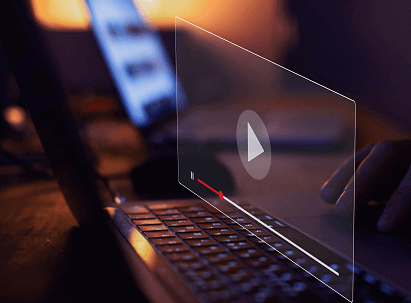 You can use it as a means of promoting your affiliate links. The best part is that it doesn?t require any technical knowledge or skills.
What you need to do is create an account on YouTube and upload videos with your affiliate links embedded in them.
You can add these links either in the description box or in the video itself. You can also place them in comments or post them on forums.
Once you have uploaded your videos, make sure that you promote them as much as possible.
Share them on social media platforms like Facebook and Twitter and make sure that everyone knows about them.
You should also ask people to subscribe to your channel so that they receive notifications every time you upload a new video.
You can as well review products on youtube channel to make affiliate commissions easily
So how do you create engaging content that people will actually watch?
Here are some simple tips:
1) Have a clear purpose for your video – This doesn't mean that you need to make a sales pitch in every video, but it does mean that you should have a reason for making it and that reason should be clear from the beginning (or at least by the end).
2) Be consistent – The most successful YouTube channels are ones that post regularly and consistently over time (rather than just one-off bursts of activity). You don't need to be posting every day, but try to find a schedule where you can post at least once per week if nothing else.
3. Leverage The Use Of Social Media Platforms
Social media platforms are a great way to get free traffic for your affiliate link.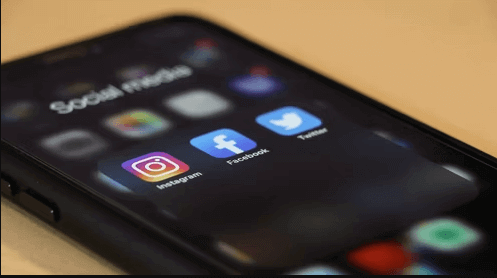 In fact, many marketers are using social media as one of their main sources of traffic generation.
Here are some tips on how you can leverage the use of social media platforms:
Create an account on Facebook, Twitter, and Instagram. These three platforms alone will provide you with a large audience to market your affiliate links to.
Post photos and videos that are related to your niche on these social media platforms at least once or twice a day. You can even post them more often if you want better results.
Share posts from other people in your niche by liking or commenting on them. This will show that you are an active member in your niche and make it easier for people to trust what you say when they see your posts later on.
Engage with other people by liking their posts or commenting on them too!
People love when others engage with them so they feel appreciated by everyone who sees their content.
Not only do they feel appreciated but they also go around doing this themselves too!
This is known as "the ripple effect" where one person passes along positive energy and good vibes to others around
Don't Ignore Social Media Influencers
You may have heard the term "social media influencer" before, but what does it mean?
A social media influencer is someone who has a large following on various social media platforms.
They can be anyone from bloggers to Instagram celebrities to your average Joe with a Facebook group.
The best part about using social media influencers as a source of free traffic is that they already have an established audience that they can tap into.
This means that they will have more eyeballs on their content, which means more views in turn for you!
You can find these people by searching for keywords related to your niche or industry on Twitter or Instagram. You'll also want to look for hashtags such as #affiliate or #affiliatemarketing in order to narrow down your search results even further.
Another great way of finding social media influencers is by looking through websites like BuzzSumo or FollowerWonk.
These sites provide an easy way for you to find influencers who are relevant to your industry and niche without having to do any work yourself!
These guys are ready to promote your links.
4. Answer questions on Quora
Answering questions on Quora can be a great way to get some free targeted traffic for your affiliate link.
The site is huge and has a lot of traffic, so answering questions there can help you get some exposure.
The best part is that you don't even need to spend money on ads or other paid promotions to get this done.
All you have to do is provide value to other people's lives by answering their questions and they'll reward you with traffic and links back to your site.
It doesn't take much time at all either, so it's something that anyone can do easily on their own.
Here are a few steps that will help you get started:
Find some questions related to your niche. You can do this by using tools like Ahrefs Keywords Explorer or SEMrush Keyword Planner, which will show you related keywords in the search results.
Once you have a list of keywords that make sense for what you're doing, go ahead and click them individually until you find one that fits well with your product/service or blog content.
Then click "Ask Question" at the top of the search result page and type in your answer there!
#5 – Create Your Own Blog
If you don't have a blog, start one.
There are many ways to get free traffic for your affiliate links, but none of them compare to the power of search engine optimization and creating your own blog.
In fact, it's possible to make hundreds of dollars per month from a simple blog that gets just a few visitors each day. You can even turn that into a full-time job!
You can use your blog to get free traffic by promoting affiliate links.
All you have to do is create a blog post and include the affiliate link in it.
The more traffic you send to the affiliate website, the more commission you will earn.
#6 – Participate in Forums
One of the best ways to generate traffic for an affiliate link is by participating in forums.
Forums are a great place to share your knowledge with the world and build relationships with other people.
It's also a great way to attract people who are interested in what you have to say and want to hear more.
When you participate in forums, you can share your knowledge about whatever niche your promoting.
If you're promoting a product or service related to health, then you can share information about how to prevent disease or improve your health.
Participating in forums is great because it allows you to create relationships with people who will be interested in what you have to offer, which can help lead them back to your site where they'll buy something from you or join your list or click your affiliate link and buy whatever you're promoting so you can earn passive income.
It's one of the best free traffic sources for affiliate marketing out there
FAQs about driving free traffic to affiliate links
Here are some questions you may have about driving unlimited free traffic to any affiliate link
How do I get free traffic to my affiliate link?
You can get a lot of targeted free traffic to your affiliate link by posting helpful contents on social media, doing youtube reviews of products, answering questions on quora, writing helpful blog articles and also participating in forums in your target niche. .
How can I promote affiliate links without a website for free?
You don't need your own website in order to promote your affiliate links. All you need is a bit of content that you can share on popular social media networks like facebook and twitter. You can also create a youtube channnel and post helpful videos to get traffic to your affiliate links
Where can I get free traffic?
Websites and platforms like Faceook, Twitter and Instagram are a great place to get free traffic from. Others include posting on medium.com, or creating articles on your own blog if you own one.
Can I do affiliate marketing for free?
Yes, you can get started with affiliate marketing for 100% free if you know how to drive free traffic without having to spend on ads. Then the next thing you want to do is signup for an autoresponder like aweber for free and build an email list to promote products to.
Take-Away
Making videos, posting in Facebook groups, and writing blog articles, etc.. are a few ways to get free traffic for your affiliate links
This method and ways I just showed you is exactly how to get unlimited free traffic to any affiliate link though it requires some work on your part.
In the next post will try to compile a free traffic sites list for you.
What is next?
If you want my step by step free affiliate marketing training to learn how to promote products and getting traffic, you can click here to access it. 
Want to get faster results with very little work then I recommend you use One Minute Free Traffic Software to get thousands of traffic to any offer automatically.
That will save you a lot of time.