Who is Prosper Noah?
Firstly I'd like to welcome you right here.
Prosper Noah is a Nigerian Internet Marketer who's into blogging, seo, freelancing etc. Prosper Noah owns and manages tipsonblogging.com and prospernoah.com where he shares tips on blogging and Making Money Online Tips.
On tipsonblogging.com I teach people how to rank their websites on google, it's my main and Primary Blog.
Hey, Am not a Ghost.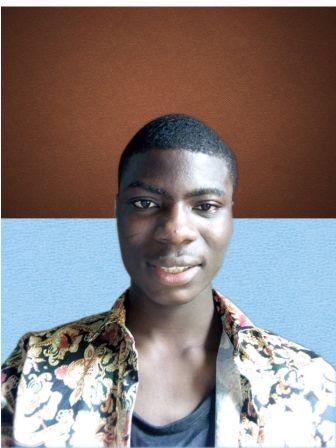 Yea, that's me above.
I don't teach you how to get rich quick or overnight here, I believe strongly that if something works well for me then it'd definitely work for you as well.
For you to really benefit from what I teach here, you need to be ready to Invest where necessary and must be ready to take action.
These are the exact ways I make money online legitimately.
They include some areas such as;
Affiliate Marketing
Information Marketing
Online Investment Opportunities,
Hot Make Money from the Internet Offers.
NO SCAMs
Only a Lazy Man does Yahoo or any Illegal business.
I render quality internet related services and get paid: It's the best way to get paid on the internet.
I sell eBooks also known as information Marketing
etc.
Prosper Noah Services
When it comes to helping your company make more money online, then am the best.
I am recommended as one of the best SEO Experts in Nigeria according to Entrepreneur.ng.
For your Information, I launched the biggest SEO Course called Keyword Ranking Beast to help Bloggers take their blogs to the #1 Page of Google and start getting Traffic.
In fact the strategies shared in the course is what I applied to this blog and it's what actually landed you on this page Lol.
You arrived at this page probably through Google.
Right?
Using this same course , I now make make 6 Figures Monthly from Blogging.
My Services
Here are a few things I can do for you right now.
I can setup a blog for you completely, plus the SEO, Necessary Plugin (Only NGN 30,000), you need to have your hosting and domain ready, if not then you pay N50,000. No negotiation.

If you have a blog and seriously suffering from getting traffic, I personally use SEO as my traffic source, so I recommend you get my best selling course on SEO (Here is Link)
I can Setup a PayPal Account for you here in Nigeria that will definitely send and receive payments without VPN(NGN5,000)and as well withdraw to your bank easily and fast.
I setup Clickbank Accounts too, I create the account for you and you can login using your android (NGN5000) and you don't need any vpn
Prosper Noah Phone Number, Email and Address
Before I give you these;
There's a warning;
You must call me only from 9am to 5pm (Monday to Friday)
If you are going to be put off by me trying to sell (recommend) you something at the end of the day, please do not call or email me.
Do not call me to verify if a Program I have reviewed is Legit or Not (I make sure whatever program or make money online Opportunity I review here on the blog is 100% legit or scam, so all questions is probably answered in the review already)
If you need to contact me right away after reading the above, then you can do that using below;
Update: I had to remove my Phone Number due to unnecessary calls i was getting. People were calling just for calling sake.
Update: I decided to put it back online, call 09066407180
Want to send an email Instead?
I am very strict when it comes to replying emails, your email needs to be self explanatory and follow the rules on this page if not I won't reply you.
You can email me here: prospernoah19@gmail.com
The content on this blog is not to be reproduced however excluding some images and other third party.
Copying the contents and republishing else where may trigger lost in the hosting account of the violator.
If you enjoyed reading my article then you should join my special make money online mailing list.
There's currently over 3,000 readers there who receive my emails on online business on a regular basis;
Inside, you will receive:
FREE Report on How I Make N200k Monthly Online Right Here in Nigeria
Powerful Articles and Bi-Weekly emails containing profitable Online Business Opportunities To Help You Make More Money Online.
SPECIAL Bonuses in the form of eBooks, Video Training, etc.. from time to time That Only My Subscribers Get to Enjoy
And Many, Many, Many More.