Can I Receive Money Through PayPal in Nigeria
Definitely Yes!
That is one question many Nigerians have been asking and I'm here to say YES to your question (paypal nigeria guide)
It's true that PayPal don't allow Nigerians to receive money into their paypal account and that is a very disturbing thing as most online marketers in Nigeria need to receive their payments.
May be:
from foreign affiliate programs
survey sites
From clients abroad
Etc..
However due to our strictness by Nigerians, Nigeria is limited to only buying things online with their paypal account.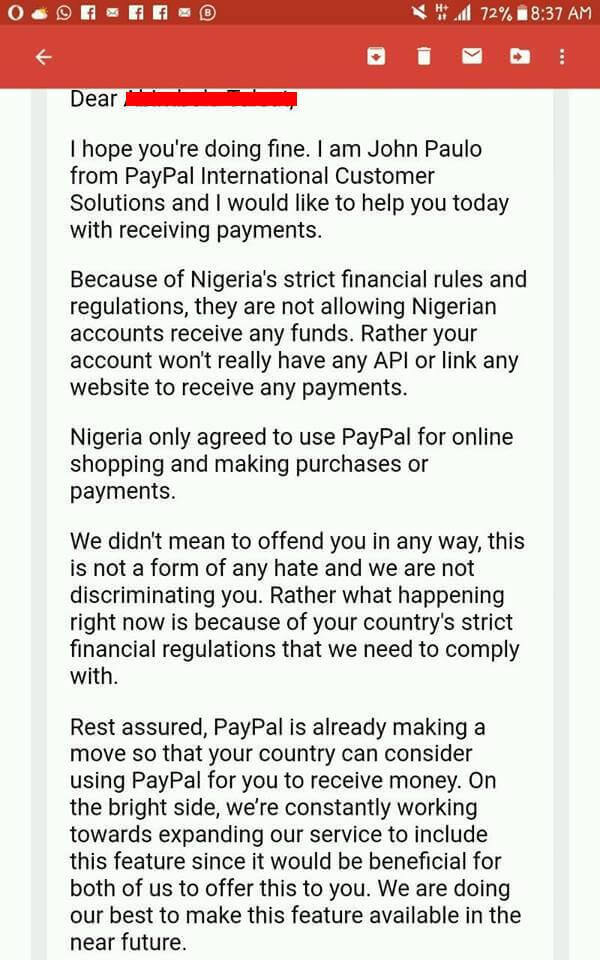 However I've got the solution for you.
Am going to show you the exact way you can create a paypal account from Nigeria that sends and receive payments. It's the same strategy I have been using to create paypal accounts for my friends and others.
Now they can successfully receive payments easily. The amazing thing is that they don't even need to use any VPN. Yes, no need to change their IP address. Forget posts that tell you to use VPN to create, because you will for sure get locked out of your paypal account and that's the end of it for you.
In fact I use this in my SEO store on my second blog tipsonblogging.com and i also receive my fiverr payments with this PayPal Account.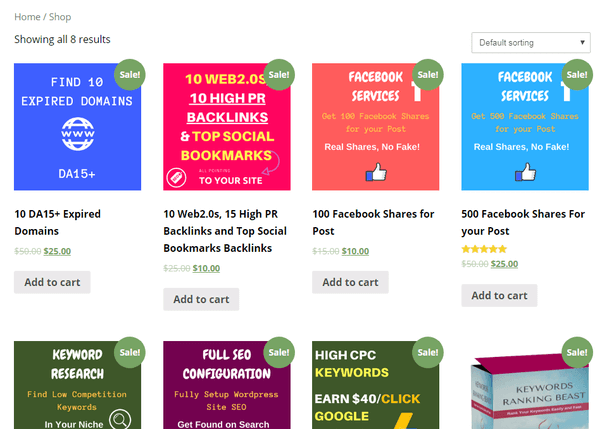 Am a very transparent type.
Below are some screenshots of my payments from fiverr just in case.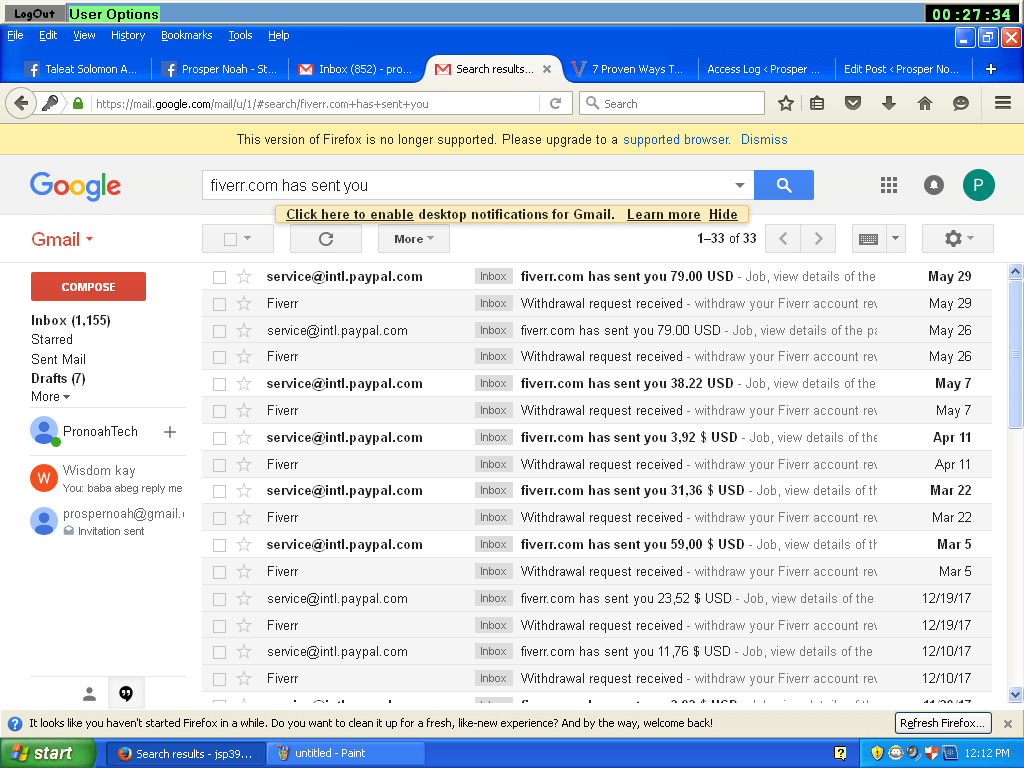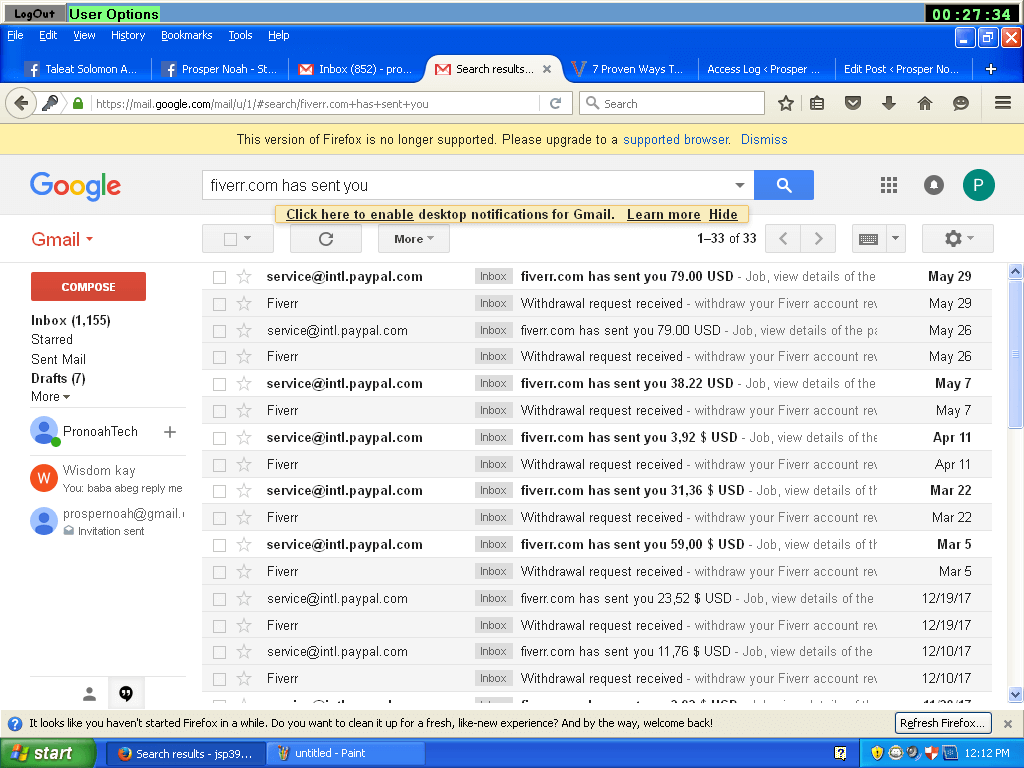 The Remedy to: Can I Receive Money Through PayPal in Nigeria that Worked
Wait;
I will show you the best paypal nigeria creation guide to send and receive without vpn
Then you will learn my 3 Best ways to make money to your PayPal in Nigeria.
When I started on the Internet, I and most of us all started from taking surveys, viewing adverts etc..
Being urged to take some surveys online and get Paid straight Into our PayPal account, after wasting a whole lot of time on those surveys, being a Nigerian I wasn't able to receive the Payments. And Most of the sites were SCAM anyway….
But the issue of not being able to receive payments to paypal as a Nigerian wasn't so cool for Internet Marketeres.
I needed it badly….
Things became even More Worse. I need to receive my Payments from Affiliate Marketing Programs, CPA Offers, Payments from Abroad for Sponsored Adverts etc…..
There has to be a way… There has to be an alternative ………….. So after few years on the internet, I fully became focused on Internet Marketing Advanced.
etc.. I ventured Into advanced and full Internet Marketer and Blogger.
Not Survey Taking
Not Paid to Click Sites & Not Paid per Views of Advertisment
Not Captcha Solving
Really Cool Internet Business
There was Goodnews!
I Finally created a PayPal Account that can help me receive my Payments from any where in the World. Like below image.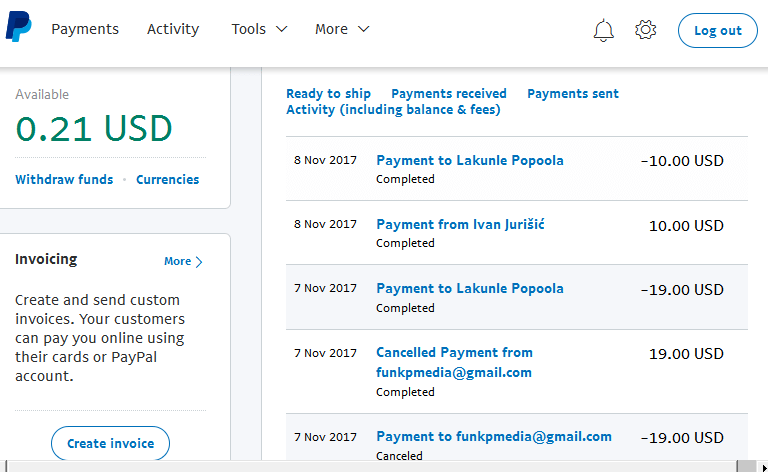 I want to show you how you can do the same thing right in this Guide …
Yes, you just heard me right. I now create PayPal accounts that send and receive payments to and from any part of the word.
After trial & error, I decided to let my friends like you that have the same problem of PayPal know how to solve this Issue too.
And now, Am about to tell you the *Secret Weapon* I use to finally solve and get rid of this PayPal Bondage COMPLETELY.
Introducing PayPal Account that Sends and Receives in Nigeria eBook: The Best PayPal Nigeria Creation Guide.
PayPal Account that Sends and Receive in 5 Minutes is a UNIQUE eBook, I personally wrote to teach you the exact steps to follow to Crush PayPal Once and For All.
I have created this eBook in a way that even a Baby can understand clearly, easily and Fast
So you're Rest Assured of setting up your own PayPal account in Nigeria and other Non Payment Receiving Countries easily and Fast.
But there's a Problem;
I won't give you this eBook for Free at all and I have my reasons.
So what are the Reasons?
Well, If I happen to just share this secret for free, people will take advantage and it will only cause more headache for me and you.
People don't value free things.
So am going to charge you so that you know the real value of it. If you want to resell it and make your money back, no problems about that.
First, If am to charge you much, then this eBook would be going for around N20,000 per Copy But I won't do that.
I understand the situation of the Country in Nigeria and for that I will take only N5000
I can easily sell this eBook for about N20,000 – N30,000 because I already spent so much money and time in developing the it. However, I won't charge you for that price. In fact, I  won't charge you even for N7,000 (which is less then a half of the total value).
You only need to pay for N20,000 N10,000 N8,000 N5000 if you act fast. Because I will increase the price in no Time from now.
If you are ready to get the eBook, then you can click here to buy your copy before i take it down right away and promise you 100%. Your doubt of  Can I Receive Money Through PayPal in Nigeria and my answer YES would be cleared.
Now you can easily and create paypal accounts and remove the boundry of receiving money from Abroad.
If you have your PayPal account setup, you may want to learn how to make money straight to your paypal.
Here it is below;
How to Make Money to PayPal Account in Nigeria
There's really no use having a paypal account and not making money to it.
Below are 3 ways am currently making money into my paypal account.
1. Freelancing
One best make money online opportunity that sends money straight to my paypal account is through freelancing.
Have you ever heard of Fiverr.com?
If you haven't then you are in luck today. It's a job site where you actually list the things you can do and people hire you for it.
Below are my payments from Fiverr.com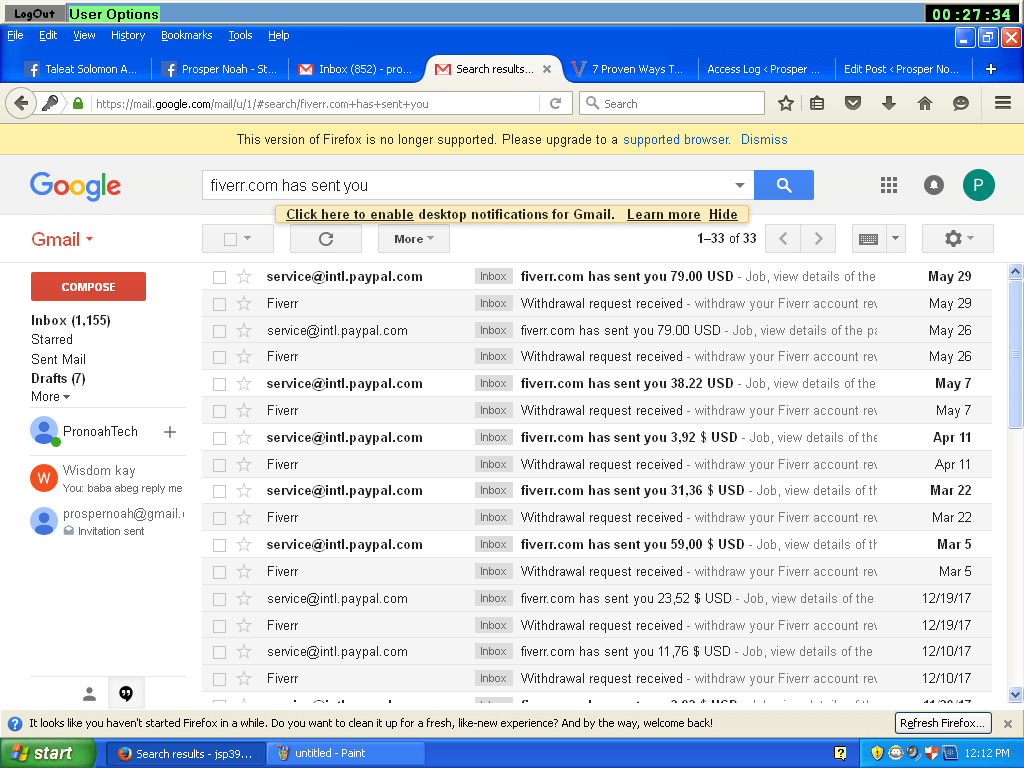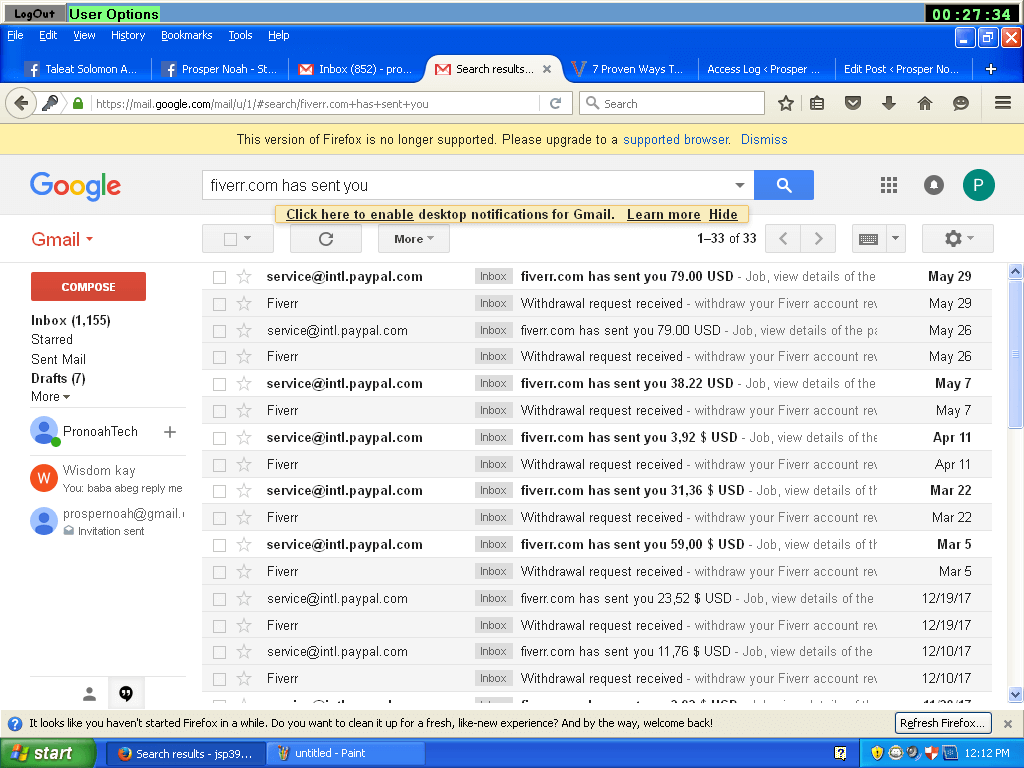 As you can see above, those payments are from fiverr.
Am Selling my Skills or Making Money with what I Love.
Yes, there are a whole lot of people online who needs to get things done as soon as possible and need your skills to enable them finish their task.
On sites like fiverr.com, you can sell those skills, put up that you can do one thing or the other you love and people hire to work and you get paid.
Very Simple.
If I have Graphics Design skills, I can sell them on a site like fiverr and get paid when anyone hires me.  You can create logos for people and get paid like the guy in the picture below.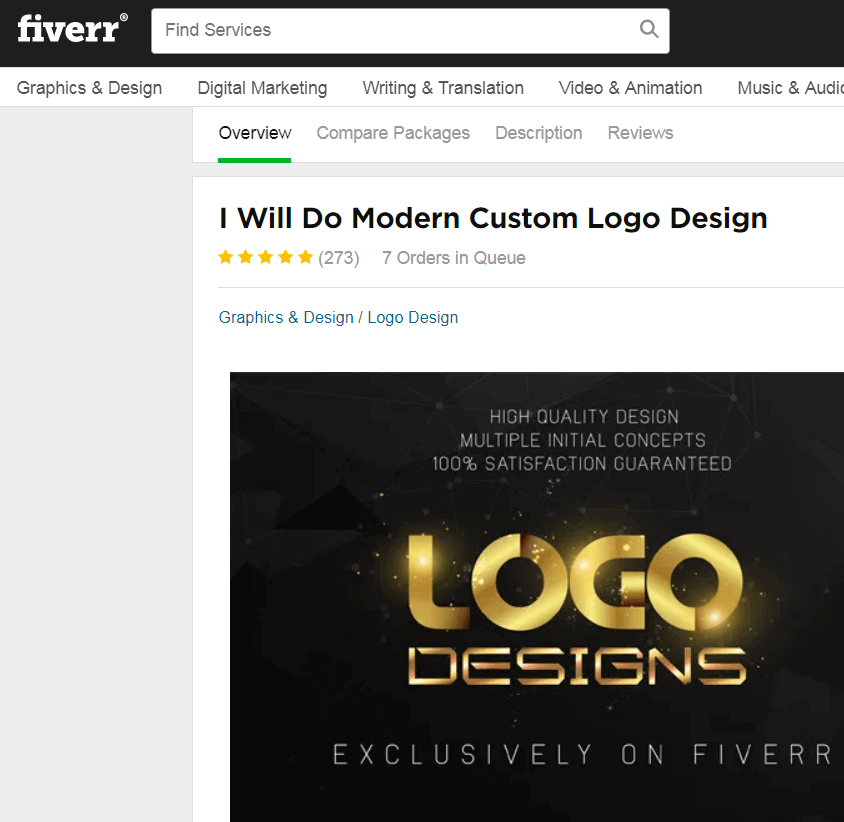 This is one way I make money online and get paid to my paypal in nigeria. You can take a look at fiverr.com and see lots of things you can do and skills you can as well offer there and make money as a teenager.
A Quick Snap of my Fiverr Account: That is me getting paid for doing what I Love and using my Skills.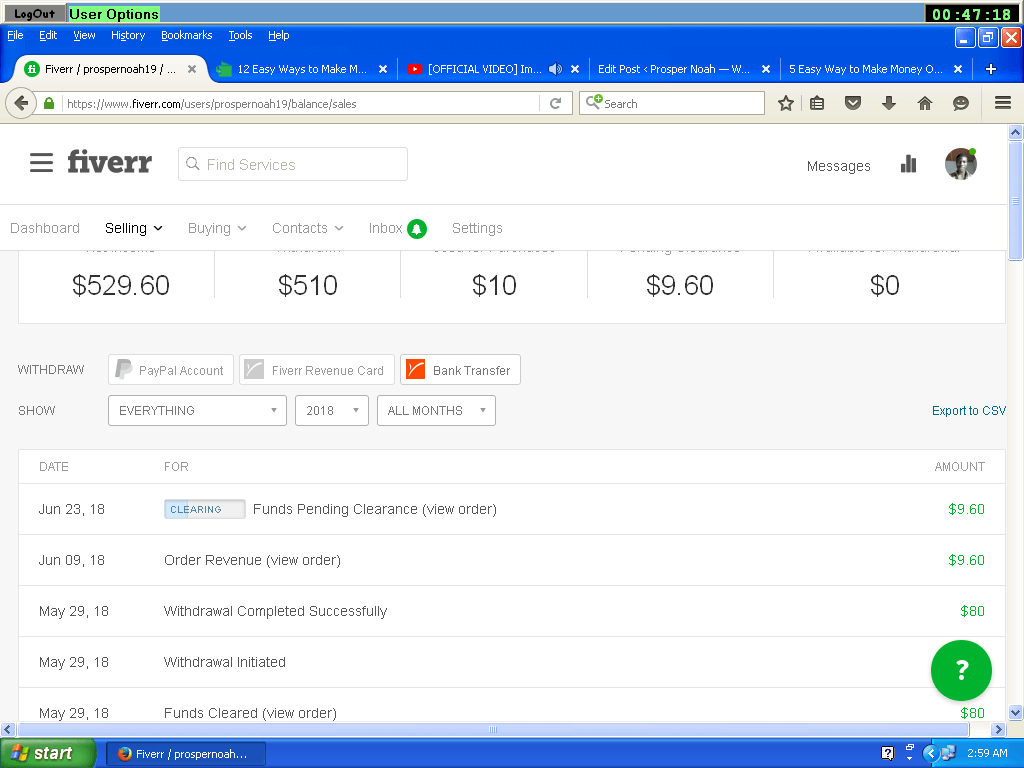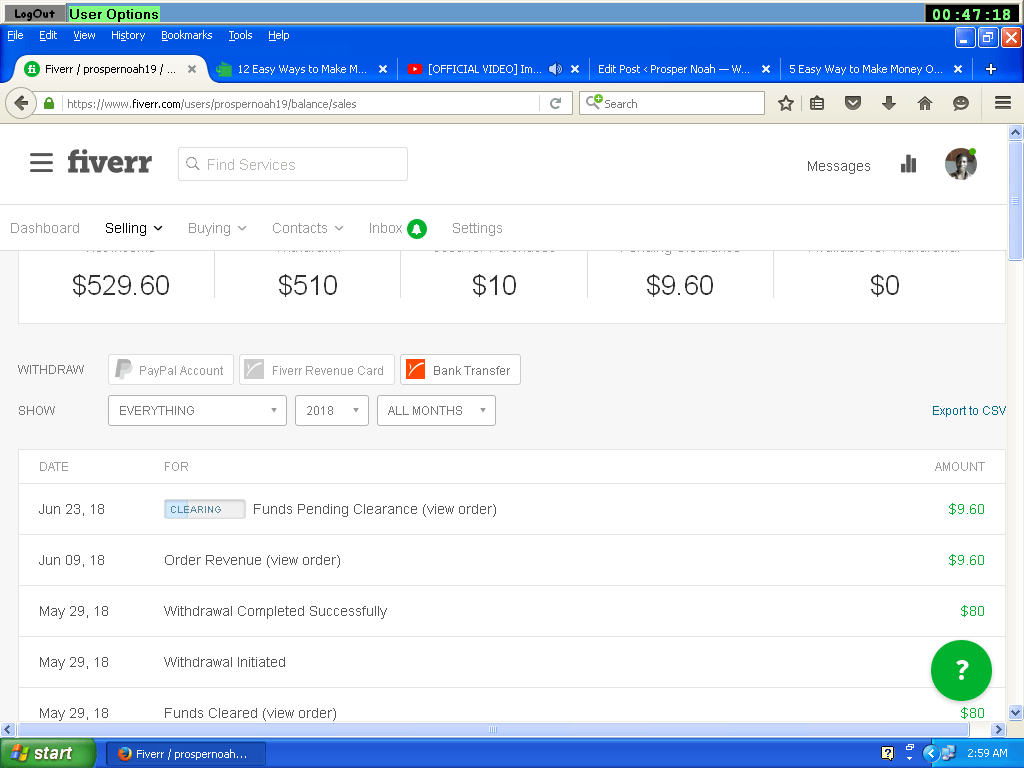 Above is just to show you that you can get paid for the skills you have within you, start small and start something.
Learn a Skill, Sell the Skills, Make Money Over and Over Again straight to your PayPal.
You may checkout fiverr.com for what people are doing and create an account, its free. Start up something as well.
You get paid to your paypal account.
Below is another way to earn in to your paypal.
2. Affiliate Marketing
I have explained affiliate marketing many times on this blog, you can head in to my affiliate marketing category.
The way affiliate marketing works goes like this:
You find another seller's product
You sell the product for him
You get commission
It's one easy way to make money online and many affiliate programs pay directly to your PayPal account.
It's also my all time best. If you are looking to start affiliate marketing and make a ton of money then I recommend you to take a step by step guide for beginners.
Take thesame course I took and making success. It's one of the easiest course for a complete beginner to start and make money doing affiliate marketing.
I bought the course when it launched at around $10, but it should be $11-12 right now which I believe you can still grab. Because the price goes high any moment. >> Check and Buy the Course here.<< Your investment of $11 will definitely pay itself.
You buy the course, follow the method he shows you and apply them. Doing this can get you affiliate commissions while you wake every morning.
You actually setup everything and expect huge commissions on autopilot. Yes, you earn over and over again for your hardwork.
Just incase you don't have enough budget to buy any course now then checkout this post on real and legit affiliate programs that pay into PayPal account straight.
Below is The third best way I make money straight to my PayPal.
3. Blogging Store
yea, this one surprises me till date. LOL…. I really can't believe it. But it's working and am making money.
So on my second blog, I decided to setup a store and integrated my PayPal acount, I had some of my courses and services setup on the blog.
People can order and pay for my services through the store and i get the money sent to my paypal account.
Below is how my store looks like.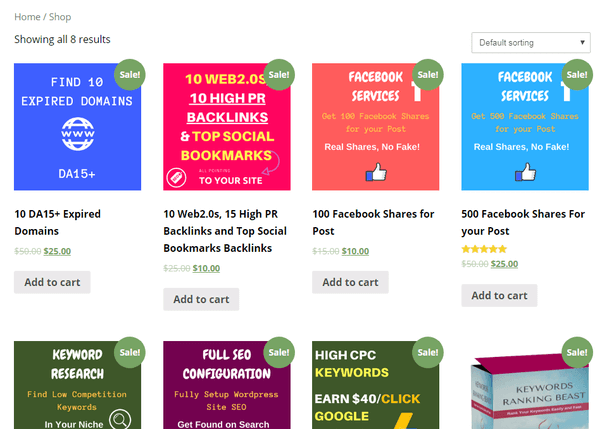 That's it.
Those are 3 best ways to make money into your PayPal Accout.
I think I like this video on youtube about making money with paypal (but I haven't tried it though)
Have any questions about this paypal nigeria guide? Do let me know in the comment section.
Useful Links: