I'm writing this post as a followup on my owodaily review.
I've spent some time on the platform.
As at the time of writing this post, I've made close to N40,000 on the owodaily platform that I introduced to my blog readers few days ago.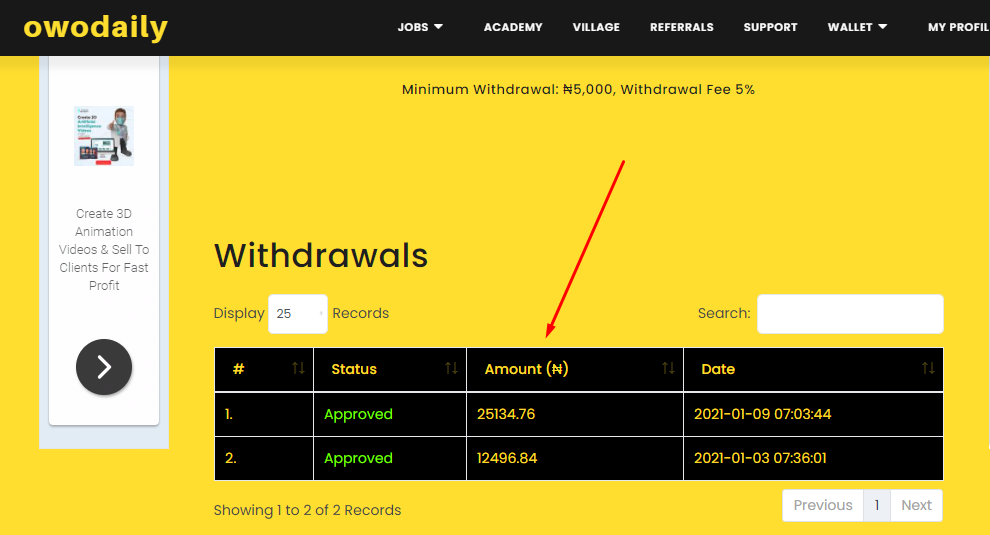 First payment was N12,496  and it was credited to my Fidelity bank account in less than 24 hours after withdrawal as seen below;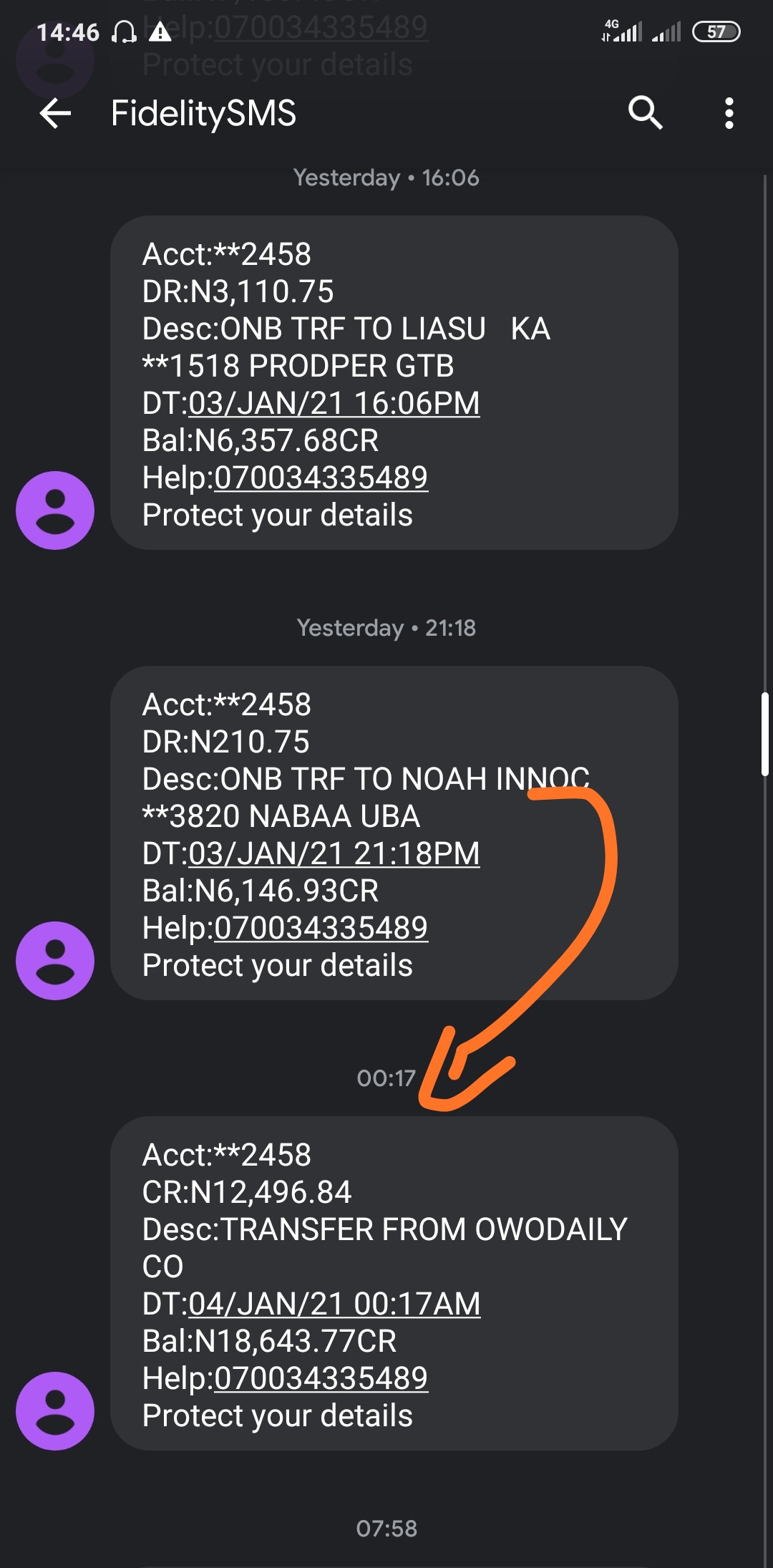 Then I withdrew another one recently, about N25,000 was credited, that's making a total of N35,000+ and I still have some earnings yet to withdraw from the platform.
Check my recent payment of N25,000+ below;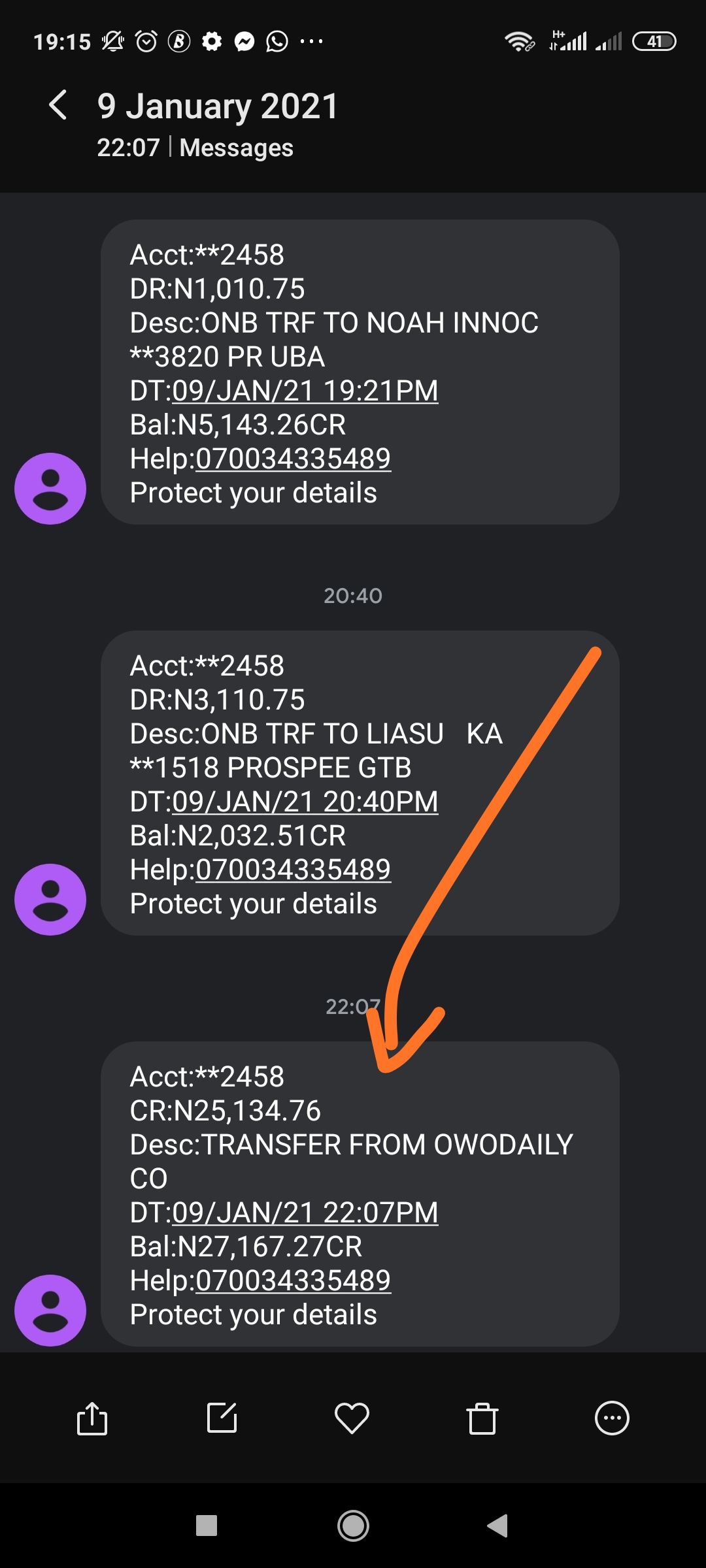 So is owodaily legit and real?
As you can see, owodaily is a very legit platform and you can make a lot of money here completing simple tasks such as liking a photo on Facebook, commenting on an instagram post, and those easy stuff…
Apart from that, you can introduce others to owodaily and earn even more money.
I have completed few jobs myself, and as well referred people to earn even more.
It's good to combine both so you can make a lot of money, though referral is 100% optional, you don't have to refer but if you do, you can triple or quadruple the amount of money you earn on the platform.
Thankfully, whoever signups up to owodaily using my link, am going to send them for free my powerful PDF that contains my strategies for getting a lot of referrals… the PDF will teach them some of the strategies I personally used to make over N700,000 on NNU, over N350,000 on Wakanda income program, as well as Hiwap, Naira4all, etc…
With the PDF, they can learn my strategies for getting a lot of referrals and making really good money.
So you can learn from me and make good success.
What does this mean?
This means that you can complete jobs/tasks on the owodaily platform and make money, and with my referrals PDF you will learn how to refer a lot of people and make even more money for yourself; when it comes to referring in the Nigerian make money online industry, am one of the best if not the best, haha..
It's a good win for you.
The reason am doing this is to encourage you;
I know how hard it is to make legitimate money online these days especially in Nigeria, so am giving you all the support and assistance that you need to make really good success.
All I need from you is to put in good effort, and focus fully on it.
In summary, be consistent.
If you do that, there's no way you won't make money.
Take a look at Adehola below;
He has made over N5,000+ on owodaily already just completing those simple tasks;
He was among those who joined the first day I introduced it to my email subscribers, he took it seriously and has completed some good number of jobs/tasks…
See the message he sent me on WhatsApp below;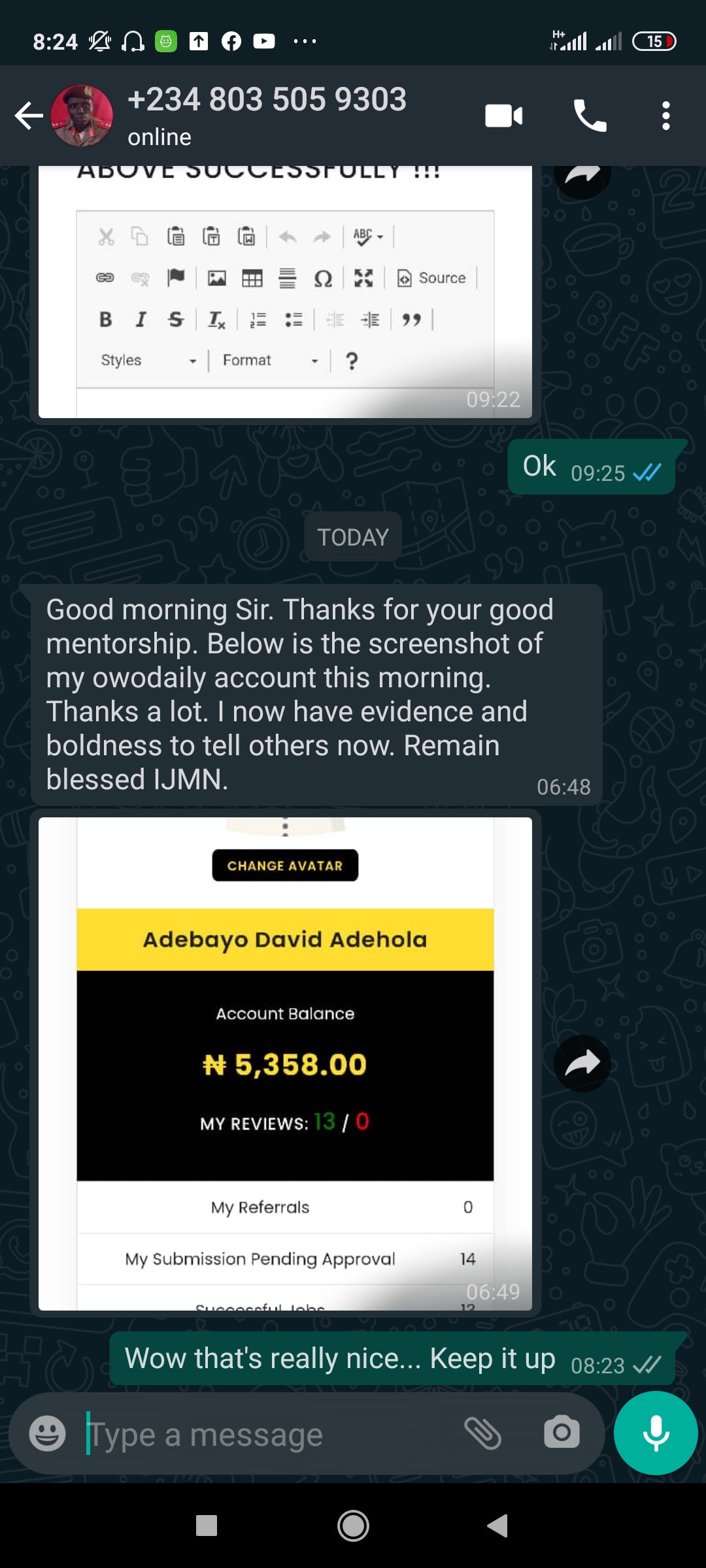 You see?
This is an example of someone who's serious.
If he continues with this, he could earn up to even N30k-N40k within a month… and the amazing thing is that he hasn't even referred anyone.
If he decides to also refer now, he could be eyeing N100k+ in 30days, who knows.
Hope you get what am saying.
Now here's what you should do;
Register and activate your account (Registration fee is N3,000 once)
Then send me an email to (prospernoah19@gmail.com) to claim my Referrals PDF I promised you.
When that's done, you can start making money from completing tasks/jobs on the platform and also through referring people.
Want to get started now?
Make sure you have your registration fee of N3,000 ready and your mobile phone ready with good internet connection.
Follow the steps below to register.
WARNING: Don't miss any step, so follow carefully.
How to Register to Owodaily
Step 1:  Click Here to Register
Step 2: Fill in all your details carefully and correctly.
Step 3: Activate your account by paying either through online payment with your ATM card (Mastercard, Verve or Visa card) (It's 100% safe, and secured by Flutterwave).
If you face difficulties with paying with your card, there is an option to pay through gift card… there you have to chose it and transfer the money to an agent's bank account, you'll be provided with code to activate your account.
As simple as that.
Once that's done,
Step 4: Send me an email to prospernoah19@gmail.com requesting for the Referrals PDF.
I'll confirm your name and send it to you.
I hope this owodaily update and the PDF I promised helps you make a lot of money in Nigeria this year.
Also, I made a video few days ago showing first payment on my youtube channel from owodaily, feel free to watch the video below because I explained somethings there to educate you even more, it could help you understand the platform better.
Click Here to Register for Owodaily
As for those asking if I know of other sites like owodaily, my answer is no for now, but I will let you know when I see one.
For now go ahead to enjoy and make as much money as possible from this one.
Let me know if you have any questions, you can post in comment section.