I've been getting a lot of email requests lately from my subscribers asking me to let them in on any online business that pay right here in Nigeria that they can venture into and make some really good cash.
It's why I've decided to make this post listing a few and legit internet business ideas for you so you too can earn income from the comfort of your home.
I'll not only show you, I'll explain each of them so you can decide on which to focus on and make your 2022 a success + the first one on the list has made me millions.
Online Business that Pay in Nigeria 2022
Let me now explain how each works for you
1 – Affiliate Marketing (Sell Other People's Digital Products)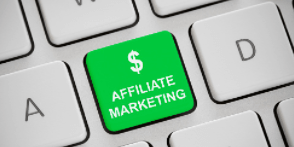 This is definitely going to be my No.1 on the list.
I earn a living doing affiliate marketing for the past 4 years now.
Affiliate marketing is an online business model that involves promoting other people's products be it digital or physical products and you get to keep a commission.
Let's say a product sells for N25,000 and you are being paid 50% commission.
If you promote it, 1 sale gets you N12,500
10 sales get you 125,000 and you can make anywhere between 100k-500k monthly promoting other people's digital products.
That's the beauty of affiliate marketing.
You can join various affiliate networks like Expertnaire, owodaily for Nigeria and some int'l ones like JvZoo, WarriorPlus, Clickbank
I made over N500k+ on expertnaire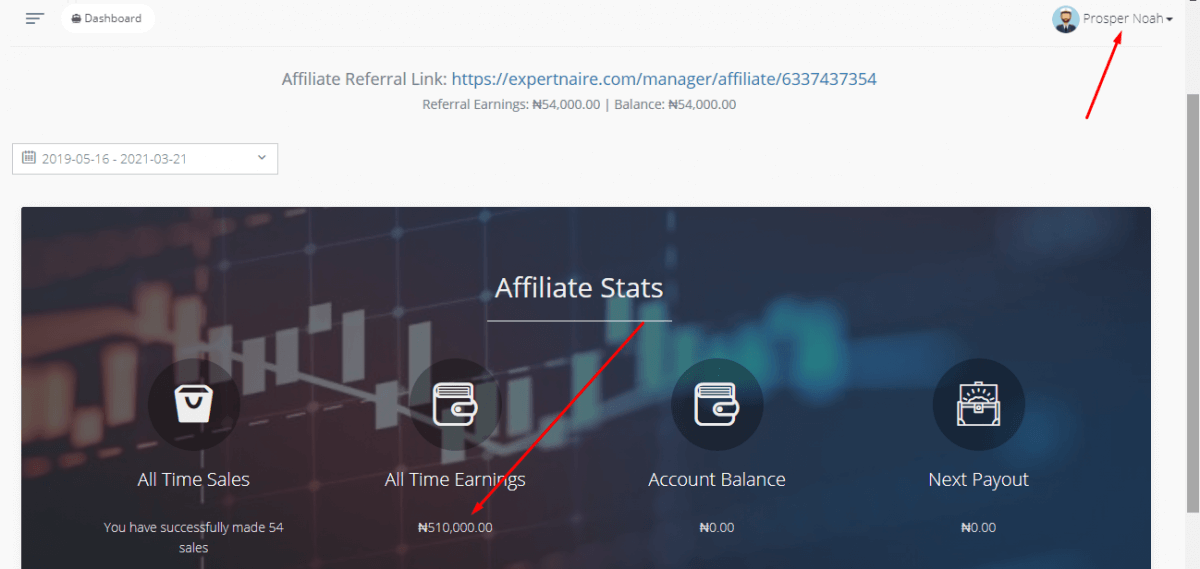 See some products I promoted and what the commission looked like below;
You can make $100+ a day with an affiliate network  like warriorplus  (I have done  this many times promoting warriorplus products)
I've made over $5,000+ from warriorplus
Naira equivalent, that's about 2.5 Million Naira from affiliate marketing on Warriorplus alone.
Affiliate marketing is one of the best online business that pays daily here in Nigeria
and the best thing is you don't even need to create your own product, just promote others' and keep commission.
If you ask me where would I place affiliate marketing among a top 10 online business that pays in nigeria list I would say, No. 1
Yes, it's that profitable.
2 – Provide Digital Services on Fiverr and Upwork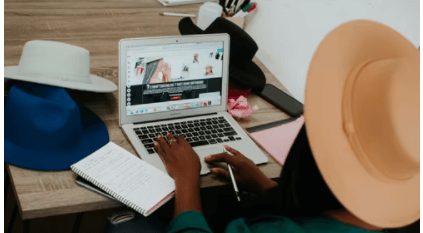 If you are looking for a source of passive income and have skills in the areas of writing, speaking, graphics or SEO, then you can become an online freelancer.
You can find several online job sites where people advertise their need for people with your skill set.
Some of these include:
1. fiverr.com
2. upwork.com
4. guru.com
5. elance.com
6. odesk.com
Etc…
But the most popular and easiest is Fiverr and Upwork, a lot of Nigerians are earning a living off fiverr.com
On Fiverr, there are lots of categories you can offer services ranging from website design, logo design, proofreading, article writing etc..
Just signup and spend some time there, watch youtube videos on how to earn from fiverr to learn even more.
I am on fiverr too, I was once very active there but due to some projects I left.
I think I made around $500+ there offering some services.
Oh Yes, below is my dashboard.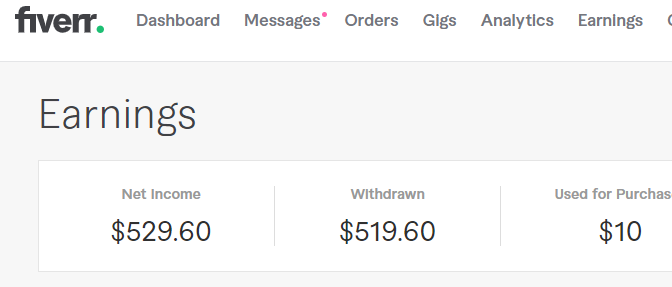 Just incase you don't know; freelancing business is one very good online business that pays daily in nigeria without investment
You don't necessarily need to put in any money, just have the skills that people would want to buy and you're good to go.
3 – Create an Online Store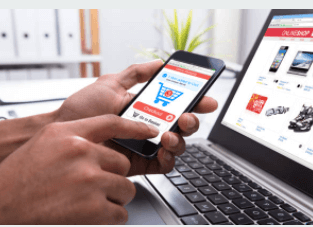 These days, people are getting more and more of their products and services online.
There are a lot of opportunities for entrepreneurs to start their own online stores, especially with the growth in mobile devices.
eCommerce business is booming in Nigeria currently.
Jumia is an online store, so is Konga, Dealdey, etc…
You can create your own store and sell what others are selling; shoes, clothes, etc.
But remember; regular customers are key to making money, so providing a high level of service is a must.
One way to ensure excellent service is to make sure you have a good website design and easy-to-use shopping cart software.
If you need a complete system to setup your online store you can use shopify.
It's one of the most popular ecommerce solutions for small businesses and it has all the features you need.
4 – Be a Virtual Assistant or Freelancer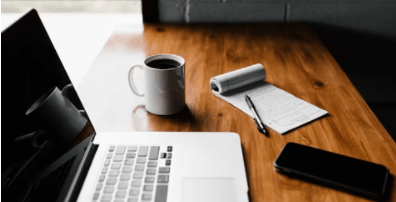 Being a Virtual Assistant is one of the most lucrative jobs you can get in Nigeria.
It's also one of the easiest and most convenient ways to earn extra income from home.
And since the internet has made it possible, the opportunities are endless.
The perfect VAs are all over the world, making money while they sleep.
The definition of a Virtual Assistant is someone who provides administrative support to busy professionals, either remotely or through an office.
VA's can also work for themselves, as independent contractors, selling their services to clients and employers directly.
If you want to be your boss, then being a virtual assistant is one of the way.
Virtual assistants perform administrative tasks such as making travel arrangements, booking hotels and restaurants, answering phones, handling emails and data entry.
Basically, all those things that are time-consuming but not too complicated.
5- Create an Online Course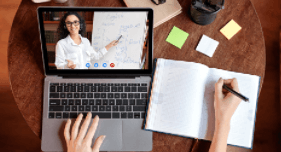 You can create an online course and start getting paid in dollars.
Do you know that over the past year, the fastest growing category on Udemy was 'Business' with over 7.5 million students enrolled and over $200 million in revenues?
And it's not just limited to business courses, if you take a look at the top 20 most popular courses on Udemy, every one of these are in the business niche.
You can make money online by selling your knowledge, skills and experience by sharing it through an online course.
You don't need any programming skills or technical knowledge to create your own course.
In fact, the first thing that you have to do is choose a topic that you're passionate about.
For example: there are many successful courses on the following topics:
How to build a profitable blog
How to develop mobile apps
How to design landing pages
How to make money with affiliate marketing
How to create iPhone apps
How to make money from Youtube
etc.
Once you've chosen your topic, the next step is creating your course's content.
You can do this in one of two ways: recording videos or blogging about the subject.
The best option for you depends on your learning style.
For example, if you're a visual learner, creating videos might be a better option for you than writing blog posts.
Since I started my journey online in 2016 about 60% of my earnings came from the courses and eBook I created and sold
If you have any ideas, passion and skill for teaching, there is a great opportunity for you.
You need example;
Well, I've got some online courses created myself, so if you want to take a look, no problem.
Those are pretty much some of them.
So you can create a course, maybe in eBook format, on how to do something, host it online, and create a sales page or sell on these top 10 websites for selling courses 
6 – Sell on Amazon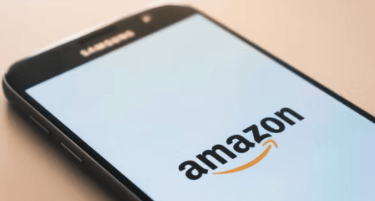 Do you have the right products to sell online?
If yes, start selling them on Amazon.com and make money by helping others save time and money.
The marketplace allows you to reach millions of customers. It is easy to start and with Amazon's help, you can learn how to sell on Amazon in no time.
All you need is a smartphone and Internet connection.
You can even start with just N5000 from your savings account, but it's better to start with N10,000 at least.
If you have an urgent need for cash, then start now and forget about learning how to make money from home. This is the best business in Nigeria because it has no limit.
You can sell products from your home or anywhere that has internet access. It requires no special skills or experience.
All you need is a digital camera or phone to take product pictures and create listings on the Amazon platform.
Here's a tutorial on selling from Amazon in Nigeria
I am not selling there myself but from my research people are making millions on there.
7 – Sell eBooks on Amazon Kindle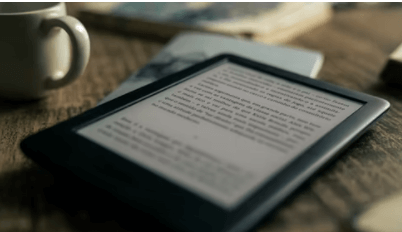 With the advent of modern technology and the internet, selling books online has become easier.
For those who love writing, publishing an eBook and selling it on Amazon Kindle is a great way to make money online.
Amazon Kindle is an eBook publishing platform that allows writers to share their stories and earn income.
You can write your book using the kindle writing platform and then upload it on amazon.
Once your book is live, people can buy it and download it on the kindle reading device.
As a writer, you will earn 70% of the selling price per book sold. This is a good way of making passive income.
and you can withdraw your earnings to payoneer and finally to your bank account.
A Facebook friend of mine makes anywhere between $1k-$3k+ monthly on amazon kindle.
You just need to know how to do it the right way, after all what you need to make success is to reach out to someone who has achieved what you're looking to achieve.
You can as well explore google and YouTube for tutorials on starting amazon kindle.
8 – Start a Blog or Website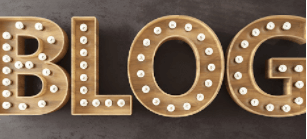 This is one of the easiest online business in Nigeria.
You don't need any investment at all, just a blog and some determination to be successful.
A blog is basically an online journal where you write about anything, be it on how to lose weight, tips on photography etc.
You are on my blog right now www.prospernoah.com and what I do here is post some legit tips to make money online.
I do have another blog www.tipsonblogging.com where I share tips on how to start a blog and make money, how to rank your blog etc…
Blogging is becoming very popular as people tend to go online instead of buying magazines or reading newspapers.
Create the blog, write good contents and monetize it.
You can earn from your blog through affiliate marketing, through sponsored posts, Google Adsense where you are paid per click, or through selling your own products.
Etc.
I have written an article on how to create a blog, grow it  and make money, if you're interested, click here to read it.
9 – Become an Amazon Associate and Promote Products Through Your Blog or Website

Have you heard about Amazon Associates?
The affiliate program for Amazon
If not, then you have just stumbled on to one of the most amazing ways to make money online today.
I once used amazon on one of my blogs (a gaming blog actually) and was able to make some good money, and was paid to my payoneer account.
I had some issues with that blog and couldn't continue.
As an affiliate of Amazon, you will be able to display amazon products on your blog articles and when people read through your article, click on and purchase any of the products, you earn commission.
A lot of bloggers make thousands of dollars from this and right here in Nigeria you can setup a blog too and become an amazon associates.
Till date, this is one very good affiliate program that I know that can make a blogger/website owner earn passive income in a very short time.
Here is an article I've written on how to create amazon affiliate account from Nigeria.
10 – Set Up an Online Drop Shipping Business With Alibaba (Becoming an Affiliate)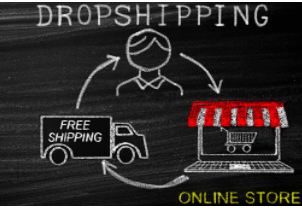 Dropshipping is a method of selling goods by having someone else store the goods, fulfill the orders and ship them directly to the customer
With more than 1,000,000+ active sellers on the Alibaba platform and about 100,000+ wholesalers in China, you can be sure to find products of good quality and at affordable prices. The best part is that you can start from scratch with little or no money.
All you need is a computer connected to the internet and a bank account to get started.
All of this in the comfort of your home. You don't have to spend thousands of naira setting up your own shop or office.
You don't even have to pay for rent or staff! You will be selling other people's products at a mark-up and you will retain a percentage of their sales as profit.
You will need the alidropship plugin to get you started on the business of dropshipping.
Many Nigerians are making a killing, earning thousands of dollars from dropshipping business, one very good example is Degenius, the guy who founded DropAzz.
and there you have it on the list of online business that pay.
If you have questions do let me know in the comment section