Do you want a list of legit apps or websites where you can earn 1000 Naira per referral? Then count yourself lucky to have arrived at this page today.
Recently I was making a research and noticed that a lot of my readers are looking for platforms where they can refer people and earn up to N1,000 or even more.
It's why I decided to come up with this post.
Just incase you missed out, I wrote a post way back on the top 15 refer and earn apps in Nigeria you can read it if you want.
But today I'm going to focus strictly on the ones that pay 1000 naira or more per referral.
First, I'll list these apps and platforms for you and then go ahead to explain how they work as well as cash out method and other stuff so you can start making money.
Sounds cool?
Then let's get started right away.
Earn 1000 Naira Per Referral Using These 4 Apps
Dataway NG
Alat by Wema Bank
Piggyvest
Chipper Cash App
Those are the current best platforms and apps that will pay you up to or even more than N1,000 per referral.  Let's go into full details on each of them such as how they work, how to get started, payment method, etc.
1. Dataway NG

Dataway platform is Number 1 on my list and why is that?
I always like to recommend something I personally use at the top and I still use this one to make money till date. As at the time of writing this post, I've made a total of and withdrawn N68,000 from dataway.
That's 1000 Naira per referral x 68 referrals as seen below;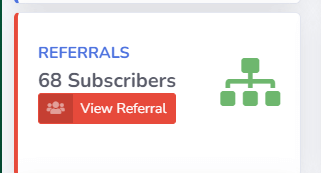 Below are some of my cashouts/withdrawals.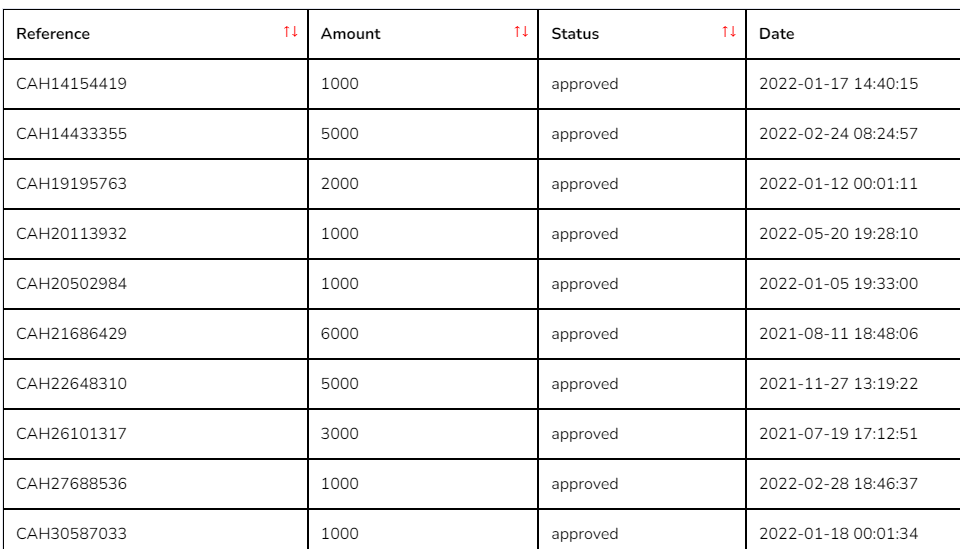 Here's more: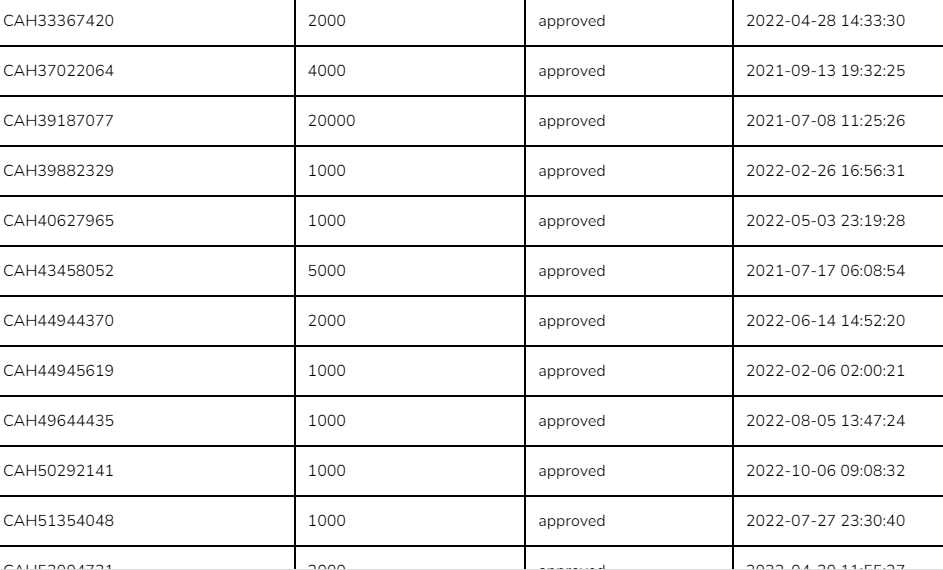 So you see? On Dataway you can earn 1000 per referral and withdraw to your bank account here in Nigeria anytime you want.
How Does Dataway Work?
Dataway is a data vending platform where people can buy mtn, airtel, glo, and 9mobile data in bulk for resale.
So all you need to do is to register on the platform and share it with people who are interested in reselling airtime and data.
You will be paid N1,000 each time anyone you refer signs up to the platform and activate their account with N2,000
Minimum Withdrawal: N1,000
Registration Fee: N2,000 one-time.
You can make as much money as possible if you really know how to promote and get a lot of referrals.
I have made millions of Naira just by referring people online, in fact, referral programs is one way I make a living.
I have a PDF eBook I can give to you if you signup for dataway througy my link, the eBook will teach you strategies to get a lot of referrals easily.
With that being said, if you want more details on how it works and how to register and start making money, you can read my dataway ng review
2. Alat by Wema Bank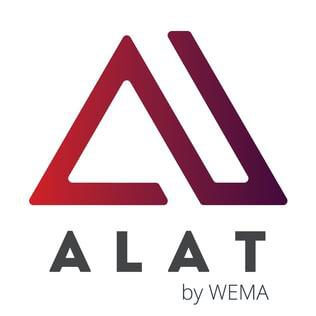 This one also pays you N1,000 per referral and it's one of the best bank referral programs out there.
Actually, I haven't tried this referral program myself but I can say it's one of the best because Wema as you already know is a top bank here in Nigeria.
and they are running a referral program.
Plus I've noticed a lot of people talking about Alat.
I even have an account with them too, but it's really been long I checked haha… I have other bank accounts Fidelity, fcmb, access, etc.
Just incase you don't know, Alat is owned by Wema bank, it's a digital bank where you don't need to visit any physical brand to carry out transactions.
You can do everything from the comfort of your smartphone online.
Alat.ng launched in 2018, has a referral program that will pay you for inviting people to signup.
The logic is simple; Signup and Refer people to open an account with Alat with your referral link or code and you get paid N1,000 per person.
Here's a short video on how to get your referral code on the Alat App:
More details: https://alat.ng/
3. Piggyvest App

When you hear "Piggyvest" what comes to mind?
Me; Invest
Don't know about you, but when I hear the term "piggyvest" investment comes to my mind maybe because I'm already familiar with the term lol..
Well, Piggyvest is something we call "a Fintech app" that allows people save and invest their money easily.
If you're the type that doesn't know how to manage money, any cash enters your hand you squander it, Piggyvest is for you.
I'm laughing hard right now.
Don't take it to heart please I joke a lot in my articles.
I hope you get the gist?
So let's say you make N1,000 today you can decide to save or invest it on piggyvest.
In fact Piggyvest can lock your funds for you to avoid unnecessary spending.
So hundreds of thousands of people save money on piggyvest and get interests in return.
My last saving on piggyvest was used to pay my rent.
Immediately I got my rent ready, I sent it to my piggyvest app and locked it till the day I'm suppose to pay my landlord.
That's how it works.
If you want to learn more, you can check my piggyvest review post.
They have a referral program that pays you N1,000 each
When you refer anyone to save money, you'll get paid N1,000 when they create an account, link their bvn and fund the account.
More details: https://www.piggyvest.com/
4. Chipper Cash

Forgive me for this; Chipper cash app actually pays N600 per referral and not N1,000
The reason I decided to include it is to clear the air and all misunderstandings.
I noticed some articles on google saying it pays N1,000 per referral, not sure but I think they are mistaken.
Or maybe chipper cash updated their referral commission.
Anyway, I personally have been using chipper cash for a long time now.
They pay N600 per commission. If you want, you can combine it with other ones that are paying 1000 naira per referral and make more money.
Who cares?
So what is it about?
Chipper cash is another fintech app but this time around, you can use it to pay for things online in dollars.
Nigerian cards can no longer buy stuffs online more than $20 so if there is anything you want to buy that's above $20 you need to use a virtual card.
Chipper cash allows you to generate virtual dollar card that can be used to purchase anything online.
We are not talking about shopping on Jumia o.
I mean international transactions.
Just download the app, register and fund it, then generate your card to use for shopping.
You get that?
Your work here is to look for people who want to buy things online in dollar and are struggling.
You simply tell them they can use an app such as chipper cash. Once they register with your referral link and verify their account and also send atleast N600 to any other chipper user you get credited.
Want more details on the chipper cash referral program, you can read on their official website.
More details: https://support.chippercash.com/en/articles/3058687-refer-earn-conditions
FAQS on Apps that let you earn 1000 Naira per referral
Here are frequently asked questions by other readers on apps and platforms that pay for referring people. Hope you'll find it helpful too.
How can I earn naira by referring?
This is how you make money by referring people
Signup to the referral program
Login and get your referral link or code
Promote to an audience that is interested in the app
Earn referral bonus and commissions
Withdraw to your bank account
Which app gives highest refer and earn?
The top refer and earn apps in Nigeria include the following
Piggyvest
Abeg
Kuda bank
Risevest etc.
Which bank gives referral bonus in Nigeria?
Banks that have referral programs currently are
Kuda
Alat by Wema Bank
Standard Chartered Bank
Gtbank
How much is Alat referral bonus?
Alat will pay you N1,000 per referral for inviting others to open an account.
Conclusion
One of the best ways to make money online is through referral marketing and as said earlier on, this is my area of expertise.
It's how I earn a living though most of the stuff I promote are advanced programs that pay higher commission rate per referral.
If you're just getting started you can use these simple apps to make some quick money and then as time goes on you earn more.
and that concludes this post on legit apps and platforms where you can earn 1000 naira per referral.
Hope it helps and if you have questions, please let me know in the comments section.