In this post today am going to show you where to buy data in bulk for resale so you can make loads of money for your self selling mtn, airtel and other networks' data.
As you already know, it's a very easy and low capital business to start and make some profit.
I'll list some data reselling websites in Nigeria that you can use for this and also to make things easier for you, I'll make sure to add the best website to start with at the top so you don't even need to scroll much.
After listing them, I'll explain how to get started for you, meanwhile feel free to check others (just random ones I came across while researching on Google) but the best I recommend is the first one as it's easier and faster and I personally know them.
Where to buy Data in Bulk for Resale Featuring 12 Websites & Companies
Dataway NG
eSub NG
Quicksub NG
Mighty Interactive Ltd
PayCheap
Nellobyte Systems
Hithe Tech Nigeria
Estore Web Solutions
Feybay Solutions Provider
SMS-Reseller
WatchLocker – Fulfilment Centre
Tamrose Ventures Ltd
Angel Bulk SMS
Watch Locker
Dataway NG
Yes, top on my list is Dataway
Dataway.ng was launched earlier this year 2021 and its now one of the top websites when it comes to buying cheap sme data and reselling for profits.
As at the time of writing this post, they clocked over 51,000+ members as seen in the below image:

They even have a support whatsapp group for members of the platform.
Seriously, I'm super surprised.
I was there when they started from zero, and within just 2-3 months they became so popular due to lots of promotion and other stuff and right now are the leading website where people can buy data online cheaply and resell for profits.
On the platform you can get:
Access to earning opportunities.
Access to 2GB data value.
Access to cheapest pricing on SME data.
Access to 3-4% discount on VTU airtime/data.
Access to 1-2% discount on Bill payments.
Access to reseller/vendor services.
Access to API services.
Access to POS terminal services.
Access to discounted bulk recharge card pins.
Access to recharge card printing business.
Access to recharge card printing portal
Etc…
Imagine, they even have a very active group on WhatsApp for members where you can connect with others, see how things are being run, etc.
It's the best I recommend and within just few minutes you can become a mobile data reseller
So how much do they sell their data bundle for each network?
Watch the short video recording below where I login to my Dataway website dashboard to show you the price for each bundle including MTN, Airtel, Glo and 9mobile.
I want you to clearly see everything
How To Purchase Data On Dataway Ng
Step 1: Register on Dataway.ng and pay a one-time activation fee of #2000.
Now you will be taken to your dashboard.
Step 2: Click on the Buy/Sell Data option, and select your network (MTN, Airtel, Glo or 9mobile) how much Data you want to buy, and also enter the phone number.
As seen below;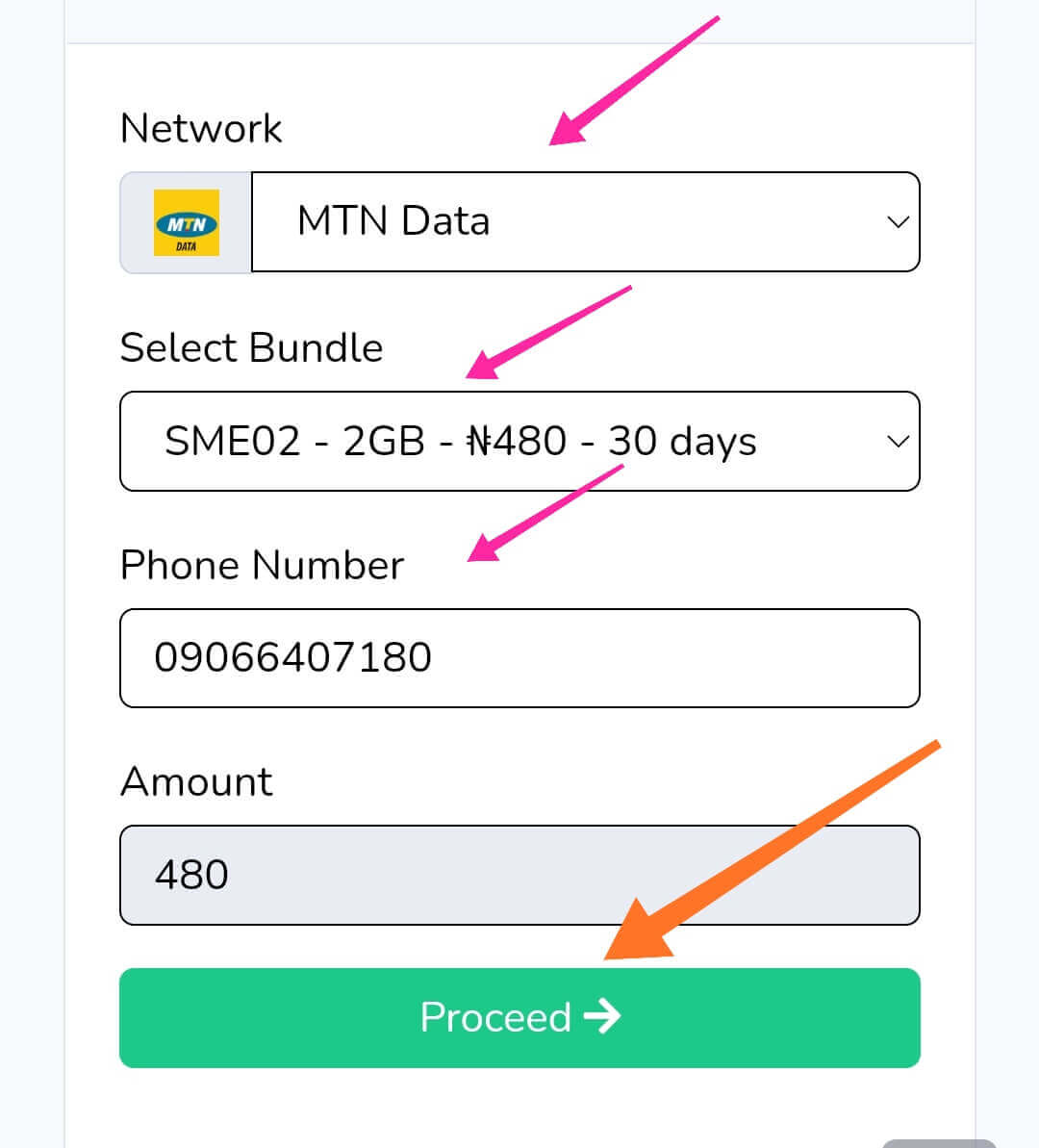 Step 3: Click on Proceed and that's it.
The Data comes immediately.
If you want to check more details of the benefits before you get started, you can click here to read my review of dataway Ng
and when registering, remember; online payment method means you pay with your atm while coupon code means you have to transfer money to one of the vendors to get coupon code in order to activate your account.
If you pay with your atm its faster because you will get instant access activation.
Alternatively, if you're afraid or facing some issues and want me to register you instead, then message me on WhatsApp and make your transfer of N2,000 to my bank account.
I will assist you in registration, click here to message me on whatsapp
Once your account has been activated, you can now go ahead to purchase data in bulk and start reselling to your friends in school, on whatsapp, etc..
If you prefer to register yourself, then click Here to Sign up on DataWay NG
eSub NG
eSub NG is a Nigerian fast-growing VTU and mobile money platform to buy the cheapest data in Nigeria, pay bills, send and receive money, print recharge cards, and save and make more money by reselling data at even more affordable rates.
You can also earn referral commissions of N500/upgraded users when you refer them.
QuicksubNG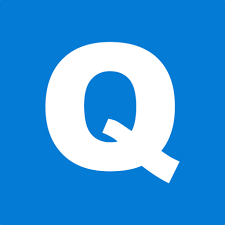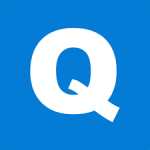 QuickSub.ng is one of the leading Fintech and Cheapest VTU platform in Nigeria. Their services include buying and Reselling of Bulk Cheap Data, Bulk VTU Airtime, Electricity Bills Payment, Cable TV Subscriptions and Airtime to Cash.
Mighty Interactive Ltd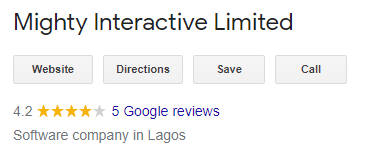 This is one of the popular data reselling companies that offer to sell cheap data for you to resell and make profits, I came across this on google my business and they've got some positive reviews
You can contact them through their physical location/address as am not sure they have a website yet
66 Old Agege Motor Rd, Agege, Lagos, + 234 909 761 9649
PayCheap

A website to buy cheap mtn, airtel, glo, 9mobile etc.. data bundles and resell, keep profits.
They've been up for a while and you can see more info on their plans through their website: https://paycheap.ng/ plus they have mobile app as well.
You can check that out.
Nellobyte Systems Ltd
This one's located at No. 2 Army Barracks Rd Beside Filling Station in Oyo State.
They also sell cheap data that you can buy and resell so if you live maybe around that area, then this would be ideal for you to check out their office over there.
They've got a contact phone number you can call to confirm things first: +234 9062547110
Below are others and their contact information.
Make sure you call to confirm and see if they are still offering the service so you don't waste your time.
Hithe Tech Nigeria
No. 16, Ijokodo Central Market, Ijokodo Ibadan, Oyo-State Nigeria
Tel – +234 8060736505
Estore Web Solution
Location: No. 33A Abba Johnston Crescent, Akora Est. Ikeja, Lagos-State.
Tel – +234 818 803 3323
Feybay Solutions Provider
Location: 75 Iju Ishaga Road Ifako Agege, Agege (100001) Lagos-State
Tel – +234 806 298 7133
SMS Reseller
Internet Mrkting Service in Lagos
Location: No. 9, Ifelodun Str. Idimu Road, Egbeda-Lagos State
Tel – 0816 116 9857
WatchLocker – Fulfilment Centre
Location: No. 8 Lawal Street, Somolu (100001) Lagos State
Tel – + 234 708 337 4761
Tamrose Ventures Ltd
Location: No. 158 Sinari Daranijo Street, V/I, Lekki-Lagos State
Tel – +234 703 603 5444
Angel Bulk SMS
Telecommunications Services Provider, Lagos NG
Location: 9, Ifelodun Street, Egbeda, Idimu Rd, Idimu 234001, Lagos.
Tel – +23816 026 6850
WatchLocker
Location: No. 9, Bajulaiye Rd, (After Igbobi College Road, Somolu (100252) Lagos State
Tel – + 234 807 413 8028
Actually I would have loved to go on and on with the list, but I can honestly tell you am not familiar with some of the websites and I'm not comfortable with recommending something I don't really use myself.
It's why I have recommended dataway for you as the first on the list, so you can start from there and once you signup make sure to join their whatsapp group right away to connect with other members on the platform.
and there you have it; with all of the above mentioned websites you now know easily where to buy data in bulk for resale right here in Nigeria to make loads of profit.
Enjoy and let me know if you have questions in the comment section, also share with friends