In this post today am going to show you a list of the latest paying refer and earn apps in Nigeria where you can make money easily in 2021 using your mobile phone.
As you know already, I'm the Make Money Online Guy and always looking for the latest methods, tips and stuff that can help you earn easy money here in Nigeria and I just came across some of these apps that can pay you to refer your friends.
If you're serious and consistent, then making up to N100k+ monthly with this is no big deal
I'll list them for you first and also go through in detail exactly what they are about, what to do and how you can earn some cash with them and withdraw to your bank at the end of the day.
Top 15 Refer and Earn Apps in Nigeria for 2021
Now you've got the list
Let's go ahead now and explain in detail what each one of them is about, how to make money with them, how much referral bonus you earn etc.
RiseVest
Does this sound familiar?
Well, this is just like the famous Piggyvest and one can save money on the platform but this money you save will be in USD (dollars)
They have a referral program that pays users 3% of money saved by a prospect.
This means that you as a promoter will be paid 3% of the amount saved by your friend.
Remember you're inviting your friends to signup through your referral link so all you need to get started with this, is download the app on your phone, signup and invite friends who will like to save in dollars.
Also, if you like to earn even more not only through referrals, then you can invest in stocks and real estate yourself.

Website: https://rise.capital/
Referral Commission: 3%
Fair Money App
This is an app that gives out loans to Nigerians and you can benefit from their referral program which pays you N500 per referral.
Yes, you refer and earn 500 naira.
Let me explain how this works
Once you download the app, signup you will be able to invite friends and once they get loan and repay the loan, you will get N500 off your existing loan.
This means that if you got a loan yourself on the app, then N500 will be deducted from it.
For example: You got a loan of N5,000 on fair money
If you want to clear that loan without paying back then you can invite your friends to get loan and once they pay back their loan you get N500 off.
If you invite 10 persons, that's N5,000 you paid back not from your own money but from referring alone.
Nice stuff right?
So if you have a friend that needs loan you can refer them.

Website: https://fairmoney.ng/
Referral Commission: N500

Flitaa App
Yes this is another really cool app and one of the best earning apps in Nigeria currently.
Why do I say so?
Because this one is in the Cryptocurrency category and I don't need to tell you that crypto is booming right now in Nigeria and the world at whole.
Wait let me show you how to earn by referring your friends here
Flitaa is a cryptocurrency buying platform for Nigerians, so people can buy different cryptos/coins with or without debit cards and your own work is to actually refer people to buy cryptos.
and guess what?
You will earn 0.5% referral commission per transaction they make on the platform and the amazing thing is that you won't earn this only once.
It's for life, the more crypto they purchase the more money you earn
How about you refer up to 50 or even 100 people
We are talking about thousands and even millions here if you're serious and consistent
Just download their app from playstore, signup and get your referral/invite link and start referring.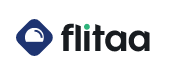 Website: https://www.flitaa.com/
Referral Commission: 0.5%
Piggyvest
Ever heard of this?
I've been personally seeing lots of YouTube videos about Piggyvest I mean a lot of them.
So what is Piggyvest and how do you actually earn through their referral program?
They're a saving and investment app. i.e. with them you can save some and invest money and get daily returns.
Actually, the main aim of piggyvest is to help people stop spending unnecessarily or excessively.
Let's say you've got some cash at hand and you don't want to touch, you can save it on Piggyvest.
Obviously this will help you in the long run especially if you like to save some money and or invest.
That's exactly what this app does and a lot of Nigerians invest and or save their money there, it's popular and safe.
They have a referral program that will allow you earn N1000 per referral.
How does it work really?
When you download the app, signup you can get your referral link and once you send that to someone who wants to save or invest to register, you both earn N1,000
However the person must link their bvn and also funded their account for your 1000 naira commission to be marked as valid.
In summary, you refer people to save or invest and you earn N1,000 per referral

Website: https://www.piggyvest.com/
Referral Commission: N1,000
ChipperCash
What's that? you may be asking.
Yup! It's another app that will enable you to refer and get paid in naira just like the other ones I've mentioned.
Chipper Cash is a money transfer platform where one can send money to other countries for free and currently they operate in Nigeria, Ghana, Kenya, South Africa, and United Kingdom.
So with Chipper Cash App you can send money to friends and family in the above mentioned countries.
They have a referral program where you get paid 500 naira per referral

Website: https://support.chippercash.com/en/articles/3058687-refer-earn-conditions
Referral Commission: N500
Luno App
Yup!
One of the top sites in Nigeria for buying cryptocurrency, so you know that this one is in the crypto category.
Luno has been existence for years and I've been with them since 2018, what they do is pretty much simple; Nigerians can buy and sell cryptocurrency like bitcoins and others on the platform and withdraw straight to their bank account without looking for individuals to buy from or sell to.
They have a reward or referral program where you can earn bitcoins by inviting others.
This is how it works.
You download their app and register
 You earn N250 in bitcoin when your friend signups through your invite link and buy up to N5,000 crypto
You get credited
Withdraw to bank anytime.

Website: https://www.luno.com/
Referral Commission: N250
Branch App
You know what?
I read a post earlier on guardian.ng about how one can earn up to N75,000+ monthly through the branch referral program.
and it's possible.
Remember I told you at the beginning of this post that you can earn even up to N100k+ monthly from some of these sites if you take things serious and are consistent.
Branch is a loan platform which allows you get loan for business or personal stuff simply through your phone.
am sure you know thousands of Nigerians get loan daily so you can make money from their platform by inviting people who are interested in taking loans.
You earn a whooping N1,500 once the people you refer repay their loan.
This is really good right?
Make sure you give them your referral code to use before they repay their loan (It's important)
Go ahead, download the app, register, get your invite code and that's it.
Time to start earning with the branch app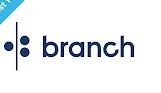 Website: https://branch.com.ng/
Referral Commission: N1,500
StanChart
When you hear stan chart what comes to mind?
No Idea?
Standard Chartered Bank.
Yoooo, am sure you know the bank
They have a referral program that will pay you N2,000 per referral for inviting people to open account.
The people you invite need to complete their registration successfully including necessary stuff like linking bvn etc… and they need to make at least a transaction (like transfer N500 or more into the account)
This is to confirm the account is valid and active.
Once that is done you will be credited N2,0000
Refer 10 people, that's N20,000
the more you refer the more you earn.
Obviously this is one of the top paying referring apps
What are you waiting for?
Go ahead with this asap.

Website: https://www.sc.com/ng/terms-conditions/reward-referral-program/
Referral Commission: N2,000
CowryWise
Haha
My Goodness
Do you know why am laughing right now?
I mean; like this is the third referral app am talking about in this post that has to do with investment and savings.
What does that tell you?
This means that lots of Nigerians are interested in saving and investing their money (they even earn interest daily just for investing) so you should leverage this and make good money for yourself just by inviting them.
Cowrywise is another investment and saving app for Nigerians and they have a referral program where you can earn up to N3,000 daily.
They pay N250 per referral (Once the person you refer makes their first deposit on the platform you get credited your N250)
The more people you refer, the more you earn.
Garrit?
Let's gooo

Website: https://cowrywise.com/
Referral Commission: N250
JumiaOne
Jumia, Konga, etc…
You've heard of these names right?
They are online shopping websites and marketplace in Nigeria and africa at whole where you can go to order stuff like clothes, shoes, electronics and almost everything you need.
Now let's talk about JumiaOne
Hold on
It's now called JumiaPay and no longer Jumia One
JumiaPay will pay you N500 per referal who signups with your link and buys at least N500 airtime
This 500 referral commission you earn can be used to purchase things from Jumia like gadgets, airtime, electronics etc..
The more people you refer the more you earn
Actually this one you won't withdraw to your bank account instead you use to purchase what you like from Jumia.
Nice one, for me.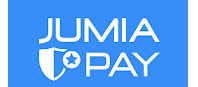 Website: https://play.google.com/store/apps/details?id=com.jumia.one.android&hl=en&gl=US
Referral Commission: N500
Trove
Prosper, which one is Trove again bayi?
Haha.
This one am not sure if you've heard of it but Trove is a really cool brokerage app in Nigeria that allows people to buy foreign stocks from companies like Amazon, Tesla, name them as well as local stocks here in some of our companies here in Nigeria.
The real deal is the referral program.
It's so underrated to be fair and honest with you
With Trove referral program you can invite your friends and you both get 5 shares of GTBank or Dangote Sugar, 100% free.
Here you earn shares.
Here is a post I found from Victorial explaining how to really earn with the trove referral program
Website: https://www.troveapp.co/how-invites-work
Referral Commission: 5 Shares
Abeg App
Lol
The first time I heard about this app, I was like like "Abeg wetin????"
What are we begging o.
Abeg was launched not long and I was shocked as to how it's become so popular in a short period of time.
With the App's p2p (Peer to Peer system) Nigerians can send money to and receive money from friends easily and very, very fast.
I mean like within the blink of an eye.
They also sponsor the popular BBN Naija show.
You will earn N500 per referral you invite to abeg app that successfully complete their registration and receive at least N100 to their newly created abeg app account.
Simple as that.
The more you refer the more you earn.

Website: https://play.google.com/store/apps/details?id=com.abegapp&hl=en&gl=US
Referral Commission: N500
Kuda Bank
The trending bank right now.
I've been procrastinating opening of this account what's wrong with me for God's sake.
Lol
You see, kuda has taken over online mobile banking because of it's ease.
It's free and they provide you with a spending account, debit and or credit card you can use anywhere and also an option to save whenever you spend money.
I don't need to tell you but a lot of Nigerians now use this bank; they say it's one of the best right now.
Kuda has a simple referral program that will pay you N200 per referral.
Just invite your friends to signup and complete their profile registration you earn N200 each which you can use to purchase airtime and other stuff or transfer straight to your bank account.
Free banking for Nigerians!
Really cool stuff.

Website: https://kudabank.com/
Referral Commission: N200
Roqqu App
Crypto started booming recently in Nigeria and before you know what was going on, cool websites started being launched.
What cool websites?
Am talking about crypto buying and selling platforms
You still don't get it?
I mean apps that you can install on your android or apple phones to enable you buy altcoins that you may want to invest in.
and that's where Roqqu comes in.
with the Roqqu app you can buy, sell or store your cryptocurrencies.
Now they have a referral program that'll pay you in crypto for inviting your friends.
You will earn 0.5% on all the transactions just like flitaa I talked about earlier.
Maybe they are neighbors who knows?
Lol
Who cares anyway? as long as they are legit.
So when the people you invite to roqqu, purchase crypto you earn 0.5% of their transaction.

Website: https://roqqu.com/
Referral Commission: 0.5%
Carbon App
There was a time I was super broke.
Sapa really hold me then lol…
What did I do?
I started researching for apps and websites that gives quick loan in Nigeria where I could get loan and trust me, there were so many of them.
It's when I came across Carbon App.
They also give loan and have a referral program that will pay you N500 when you invite friends to download the app through your link & they get  and repay their first loan.
Yep.
Once they get and repay their first ever loan on the platform you get credited N500
The more people you refer, the more you earn as usual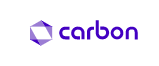 Website: https://ng.getcarbon.co/
Referral Commission: N500
I hope this helps you make some good cash
If you have questions feel free to let me know in the comment section.
And there you have it with the list of refer and earn apps in Nigeria working in 2021
Enjoy and share this post with friends