NOTE: This is still working perfectly in 2020.
I don't know how to say this really.
But here's the truth:
I have been looking for a way to create what i call a Sustainable Online Business  with my reader like you for a long time now.
A system where you don't have to stress yourself,
or have any past experience or whatever.
and here it is finally.
Cash on Demand is one of the best Online Business System for Nigerians.
and there are Proof, this works.
Should I tell you??
On the 3rd December, 2018 I made a post on my Facebook timeline letting my friends know that Cash on Demand really works.
Below is the Post:
"I just sent out a message 10 minutes ago promoting one good stuff to my platform and here are results haha…. (Just 10 minutes ago)


7 Registrations so far…..
Right now, from these registrations, I've earned around $20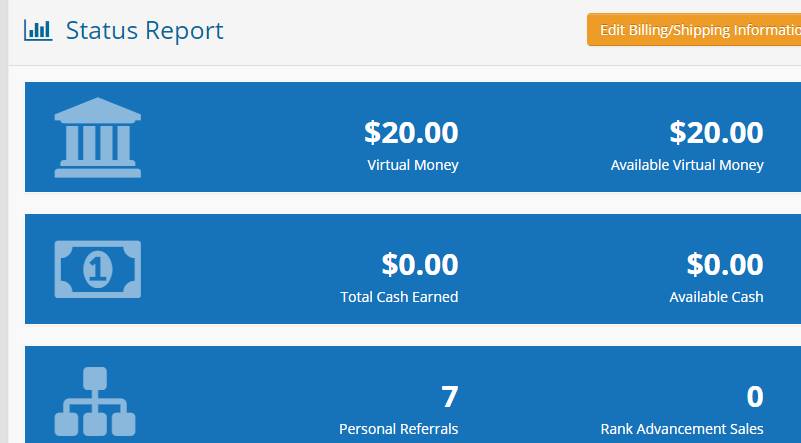 Now let me go to sleep and check results tomorrow morning and see what I've got.
One Great Stuff is this:
Whenever I have something of great value again, I will send to them, I make money and they do as well . . . SIMPLE!
I promise you, you're losing a lot if you don't have cash on demand system yet, and if you have and not using it, OYO is your case."
That's it.
So Let's get started.
what is Cash on Demand?
It's an online business system where;
You don't need to own any website or a blog
It is not filling of surveys
Not reading of news or commenting etc..
No need for email marketing
Not networking
What you will get inside Cash on Demand?
You can use cash on demand system to:
Get referrals quickly to any income program you join
Sell your own products whenever you want
Promote affiliate products and make money
Render your services
Etc…
It is a video Course (Chapter by Chapter) that will teach you how to create your own platform, grow that Platform for free and Make Money by selling to the people in that platform (whenever you need money, you sell to them)
You must sell to make money online, that's certain for sure in every business online.
and Take Note:
Selling here doesn't necessarily mean your own products. Because you are like "Ahhh Prosper, I don't have any products to sell o"
In fact: The N10,000 Product I sold today in my platform wasn't my own product.
That's one beauty of creating your own platform and I can sell to them over and over again using the instructions in Cash on Demand.
How to Make Money using Cash on Demand?
Firstly, you will Create your own Platform in about 10 Minutes: Cash on Demand Will Teach you everything
Then you will grow that Platform: Cash on Demand will tell you what you will use in growing the platform e.g. Contents you can give to them, fastest way to bring people into your Platform.
Growing that Platform and giving them value will take about 1-30 days.
Keep Reading:
Thirdly: Once your platform has grown i.e. there are some amount of people in your platform, you will start making money from them:
Cash on Demand teaches you everything A-Z on how you can go about this ok?
I created my platform on the 14th of November following what cash on demand says, I then used like 3-4 days to grow that platform and the 5th day I started selling to them and making money.
Yea, I started seeing results in 5-7 days time.
That's how simple and fast it can be.
It is all about setting up your own Platform, Growing it and Making Money for Life because you own it forever.
See, let me tell you the plain truth.
In order to never go broke again, you need to actually setup your own online business, not going into one program or the other every day by day.
Why not create your own platform, grow it within 30 days or less and make money?
Following the Instructions in Cash on Demand step by step, I was able to create my own platform (Not website) on the 14th of Nov. Last week, on applying the cash on Demand System instructions I started growing it and in just about 5 days I started seeing results..
At the time of writing this post, I have made around N15,808 in just 2 days as seen in the screenshots below (This is to show you how easy and fast it can be if you follow everything)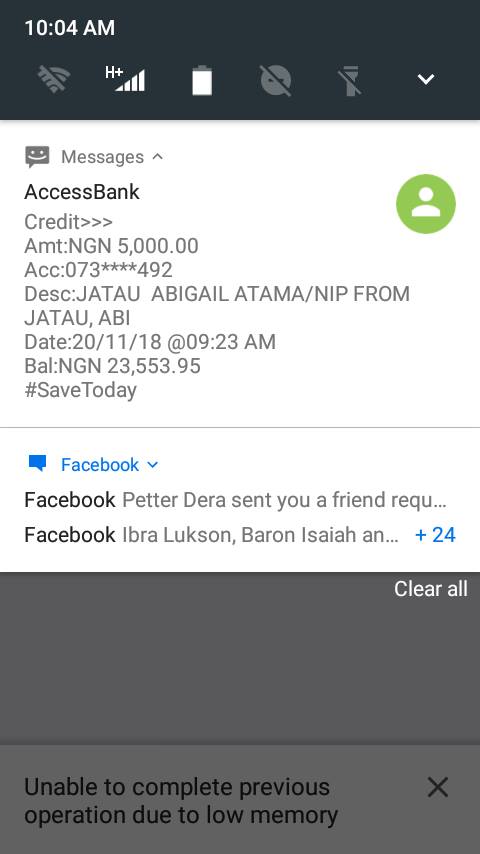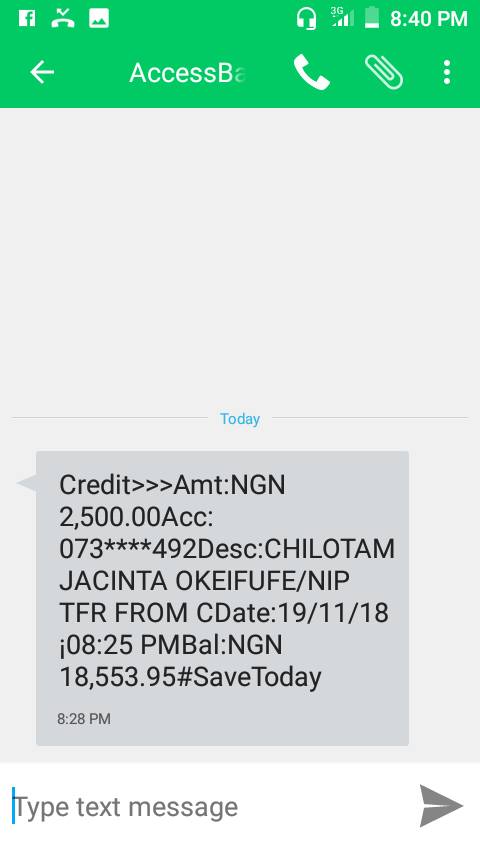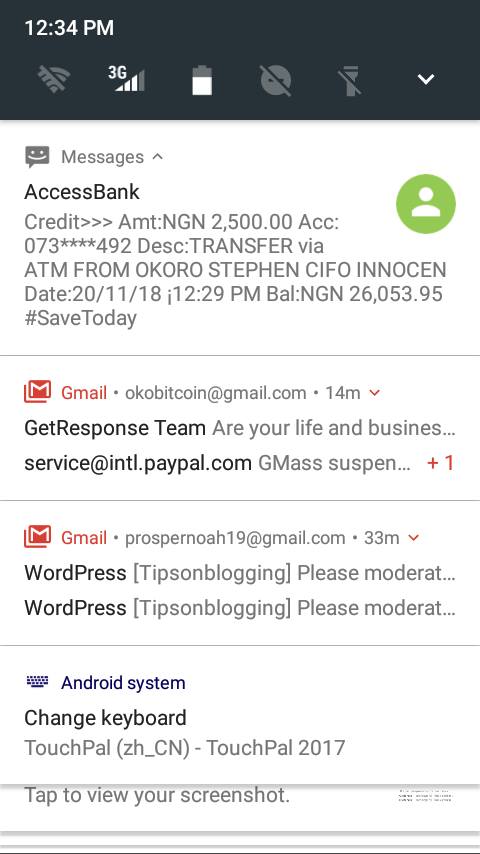 In the Cash on Demand System, they reveal live:
How one guy used the system to make over N350,000 in one night – He never spent a kobo on advertising – He did not even create ANY PRODUCT!
You will as well see How a Lady Corper who used the cash on demand system made Million Naira within 2 months.
again, there is also a guy who did N90 Million in 14 days… Everything will be revealed to you there.
and lastly, John, the creator of the course who did N263,060 after using the cash on demand system.
Am dead seriously, these figures are real and you will see everything in the cash on demand.
Don't limit yourself to what you can achieve.
So because you saw someone made such big amount doesn't mean its a scam. It's not, people make such big money from what actually works.
This is exactly what Cash on Demand teaches you.
They teach you how to Create Your Platform of People , grow it and start making money endlessly, whenever you want.
and you don't need a blog or website, you don't need to build any email list.
If you want what to know what to expect after buying Cash on Demand system, I have decided to include some of the chapters in this Post.
The System Includes:
Setting Up Your Platform –
How to create your own platform of People
Building and Growing Your Platform
Best ways to build up your followership (People that you will make money from later on)
Chapter 6: Resource Places to Get Content for Your Platform
Directions to resource places where to get quality content to always give to the people in your Platform
Chapter 7: 
Product Ideas to Sell – what you need to sell, where to get product ideas and What you have to do when you don't have a product to sell and Lots More. You won't believe this until you have actually used it yourself.
This is far better than NNU, wakanda, Naira4all etc.
Why?
1. Its Stress Free.
2. Because you own everything, and can always make money when you want, after creating your own platform.
3. Its your business.
It was created by My Internet Marketing Friend John Annavi 


I am a co-owner of this System.

So you can trust that this works.
Should you get it?
I highly recommend this, in fact: This is a real online business you create and start seeing results, and make money whenever you want.
But if you are the type that doesn't take action, you will never get any result. (So it's meant only for people who are ready to take action).
However here are some Pros and Cons.
Pros
Results is guaranteed if you follow step by step and implement what you learn. .
Cons:
It's not for people who want to get rich overnight like Yahoo Boys Lol
Any Bonus Included?
Yes. When you get the Course, there are 3 Bonuses for you, they include:
Fiverr: Video on how John my friend made over $350 on Fiverr.
How to get Started
I like to be plain whenever am recommending anything. If you are the type that doesn't want to do any work at all, then do not buy Cash on Demand.
I repeat, do not buy.
Because you are going to use like 1-15 days to grow your Platform and finally start seeing results.
In my case after following Cash on Demand carefully and because I was serious, I was able to grow my platform and even started seeing results within 7 days only.
Results are guaranteed if you follow the instructions. It's the truth. If you can remember well:
when I recommended NNU on this blog, were you scammed? Didn't you make money? Sure you did. In fact according to my referral stats, Up to 631 People read and followed my recommendation of NNU as seen below and are still making money till date.

what about wakanda? Didn't you make money too?
and how about Naira4all? Shebi you made money as well.
Now what about Cash on Demand? This one is far better. I am recommending it again.
Here are Conditions, if you must get Cash on Demand
Am about to help you make a lot of money
BUT:
1. You must be ready to dedicate your time to it
2. You will follow the System step by step after getting it.
3. You have to be patient to see results (Results are guaranteed 100%)
4. You must not be the type that after seeing all what you are to do in the course, you start saying "Ahhh, this thing is much na" without following it to make success.
So are you still Interested? Can you follow everything above?
If no, then you can close the page.
If yes, then congrats. I love your decision.
Cash on Demand System is Sold at N10,000 and that's expensive mehnnn.
I have decided to give you access for only N5,000. This is strictly for my blog readers and I may decide to take the Price to the normal N10,000 at any time.
No one will question me for that.
So hurry up.
Getting Access and Making Payment
Make your payment of N5,000 directly to my Account below:
Prosper Noah
FCMB
3168997013
when you have made payment, send me an email to (prospernoah19@gmail.com) and I will give you Instant Access right away to Cash on Demand System eBook and videos.
Once you get it delivered to your email,
Follow below:
1.Open it and Go through everything
2. After going through, Create your Platform with the instructions (It takes 5 Minutes to create your platform)
Then Follow other stuffs there on growing it and making money
Just make sure you take it slowly and step by step.
There will be a way you can contact me when you have any issues concerning the Course. Have a great time making money.
Do you have any questions?
Leave it in the comment section and I will reply you as soon as possible.