Want to get stated with JvZoo in Nigeria?
In this article am going to show you step by step how to start affiliate marketing using the JvZoo platform right here in Nigeria and make money.
I know it's been a while I posted here on the blog. This is due to some personal projects am working on.
Anyway, let's gooo.
Just before then, for the existing readers of this blog who do not know what Jvzoo is all about;
What is JvZoo?

JvZoo is a global affiliate network, been in existence since 2011 that connects vendors with affiliates.
This means as an affiliate you get to help product creators promote their products to your audience or customers and make sales…. You earn a particular commission ranging from 50% upwards.
For example:
If a product is being sold on JvZoo for $47 and you apply to become an affiliate for 50% commission, when you make any sale, you get paid 47/2 = $23.5
If you go ahead to make 10 sales, that's $23.5 * 10, equals $235 in affiliate commissions, equivalent to N86,000
Simple as that.
Now let's get started.
The main reason I wrote this post is because I discovered a lot of Nigerians are searching for how to make money with the JvZoo affiliate network, and my job here is to help you guys make as much money as possible.
JvZoo in Nigeria Tutorial: How to make money with Jzoo Affiliate Network right here in Nigeria?
JvZoo is a global affiliate network which means affiliates from all over the world are welcome to join and promote products to earn commissions.
Obviously, Nigeria is not an exception.
Just before I go ahead to show you the tips and techniques you'll need to really crush affiliate marketing on JvZoo, I'd work you through a few stuffs you'll need as a Nigerian.
Getting Paid from the JvZoo Affiliate network
Right here in Nigeria, as you already know, we tend to face issues when it comes to receiving dollar payments,
Yup.
You guessed right.
Am referring to stuffs like PayPal account.
But goodnews, no worries though.
PayPal used to be the only way to receive commissions from the JvZoo network, but as at February 2019, they introduced different payment methods.
Right now, you can get paid straight to your Nigerian bank account from JvZoo, and you can use your Payoneer account as well.
So two options.
1. Payment to your Bank account
2. Payment to Payoneer (It's 100% free to create a payoneer account at payoneer.com)
So how do people really bank lots of money from JvZoo?
Well, I'm into JvZoo myself, though it's not the affiliate network I really focus on.
Made some good commissions back then, but had to leave for WarriorPlus, an alternative to clickbank. 
How to Crush & Make Money with JvZoo
I need let you know the honest truth;
Before I go ahead and show you some free ways to make small small money from JvZoo and other affiliate networks like WarriorPlus, Clickbank etc..
FACT is, as a complete beginner to affiliate marketing, your best bet would be to go for a paid step by step training… so you don't get to waste lots of years trying to do it yourself.
And if there's a paid training I can recommend, it's Affiliate Marketing Jumpstart Kit by my friend, Victory Akpomedaye, he's the leading top and #1 affiliate marketer in Nigeria.
He's made Over $250,485.201 (=N=100M) In Commissions From Affiliate Marketing In Less Than 2 Years as seen in some of his results below;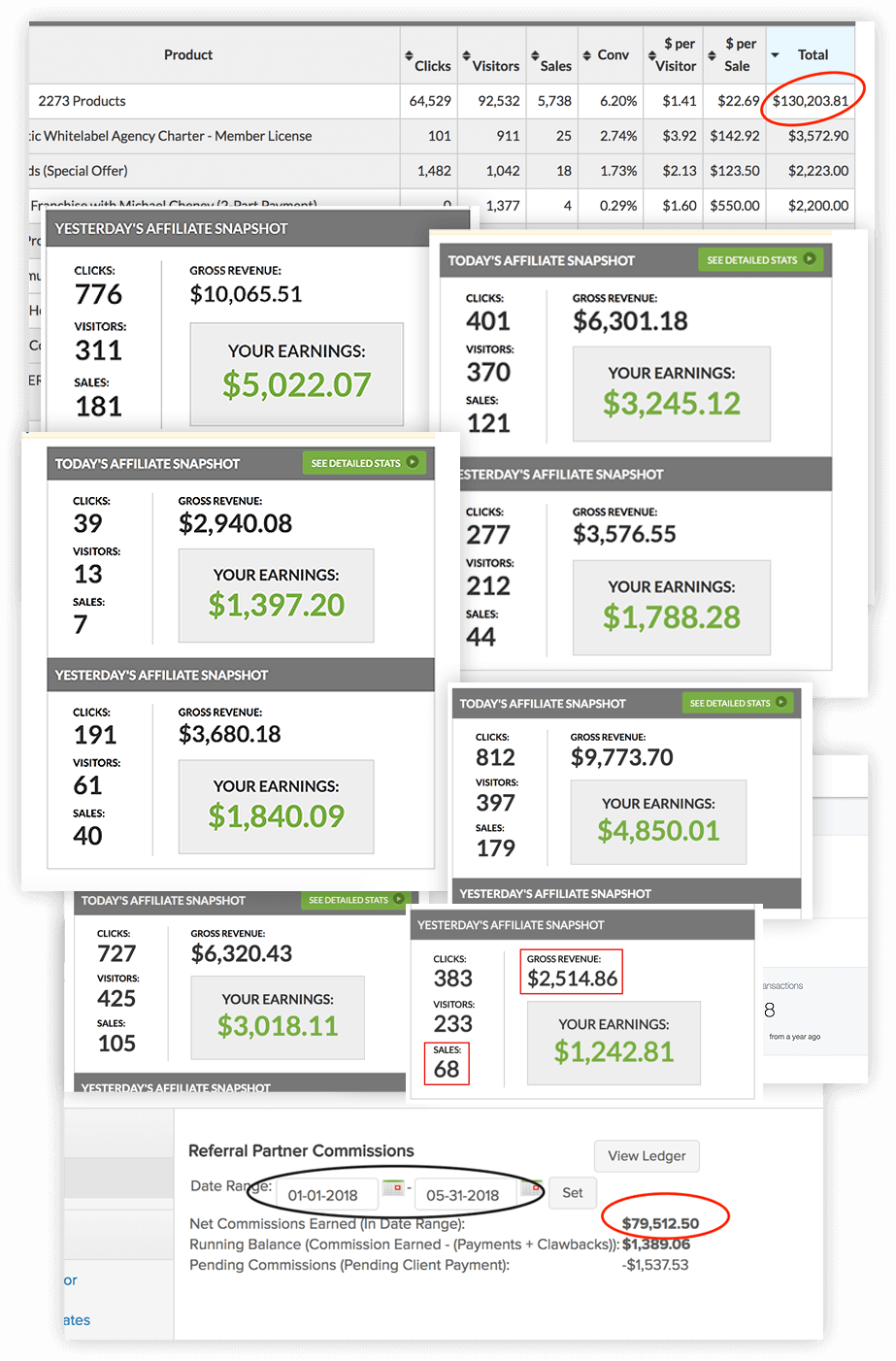 So I advice you, get his training.
Feel free to go check his page here as well as a lot of his students making thousands of dollars monthly from Affiliate Marketing with JvZoo.  
Meanwhile, below is how to get started on JvZoo.
1. Signup for a JvZoo account at JvZoo.com (It's free to register)
Fill in the necessary details like name, email etc.
You can add your payment method later on when you're logged in to your jvzoo dashboard.
2. Go to Muncheye.com to see all the products that'll be launching and apply to promote.
3. When you get approved, you can start promoting this to your email list.
Yes, you need to build an email list of subscribers, so you can always promote jvzoo products to them over and over again.
That's if you really want to go into affiliate marketing.
How to Promote JvZoo Products as a Beginner
Below is a free way to promote JvZoo products as a complete beginner who doesn't have an email list or website.
Do review of this products on YouTube (this is called launch jacking)
When a product is released, a lot of affiliates are going to start emailing their subscribers and these subscribers who are hungry to know more about the product will go to places like Google and YouTube in search of reviews to know if the product is good or not before they purchase.
So they will start typing words like "Product name review" etc on Google and YouTube.
You can do reviews of these products and add your affiliate link, once they see your review and are interested in the product, they go ahead to click on your affiliate link, make purchase and boom, you make commissions.
so you are actually "Jacking" the launch… this is 100% free traffic and sales for you.
You are literally not spending a dime on Adverts, or email list whatever…
The only setback with this is that you can't really scale.
Though you'll get to make some money, not bad for a complete beginner.
That's one of the free ways.
NOTE 1: You can review these products either on YouTube, or you can write reviews on your blog.
NOTE 2: To really succeed with launch jacking, you need to make sure the product, you're jacking is from a TOP vendor and a lot of affiliates are promoting it…
Remember, the keyword here is TOP… when a top and well known vendor releases a product, hundreds of quality affiliates will be emailing to their large list of subscribers…which means a lot of people will be checking for reviews.
The more the traffic, the more sales you can make.
NOTE 3: Another thing to note is that, there are lots of others doing launch jacking, so you are not the only smart one lol…
In order words, there's going to be competition for sure.
That's it.
HINT: I've personally made over 1m in affiliate commissions doing Local launch jacking so it's not as if am just giving you tips.
It works, and if you do it rightly, you'll become real good in it as soon as possible.
Conclusion:
You can really make money from JvZoo from Nigeria, you just need to follow the right training and mentor if not, you'll spend lots of years trying to figure things out.
You need to go at it from the professional angle which is building your email list, and promote offers to them over and over again (That's the way it works).
So if you're really serious and want to turn affiliate marketing into your full time sustainable business, I'll suggest you go check Victory's Affiliate Marketing JumpStart Kit
You may be asking "But Prosper, why are you recommending me to check Victory's Training?"
Well, the reason is this: As said earlier on, I'm not really focusing on Jvzoo myself, I focus on WarriorPlus where I do $500-$1,000 per month, though the strategies to make money both from JvZoo or WarriorPlus and other affiliate networks are thesame… but right now, I don't have a personal paid training.
Moreover Victory is one of my mentors, I paid around N250k to attend his Digital Marketing/Affiliate Marketing/Product Launch Training October 2019 last year and I must say, whatever comes from that dude is high quality.
When it comes to affiliate marketing in the International Market (JvZoo) he's the best.
So feel free, go check his Affiliate Marketing Jumpstart Kit and get it, all the necessary materials, training, etc you need to make money with JvZoo is there.
Meanwhile, check the short walk through video I made for you below;
CHECK Victory's AffiliateJumpStart Kit Here 
Hope this JvZoo in Nigeria post helped you and if you face any issues, don't forget to drop in the comment section so I can reply you as soon as possible.